How Do I Choose the Best Hairstyle?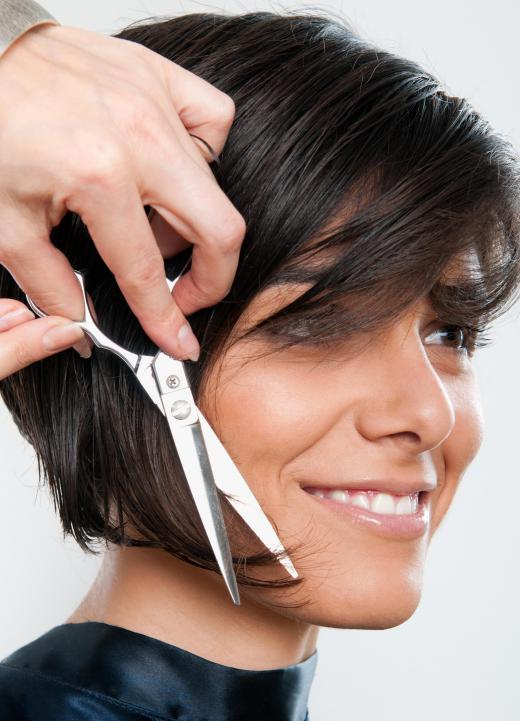 There are a number of considerations that go into choosing the best hairstyle. Though your face shape and the type of hair you have are some of the most important factors, it is also important to keep in mind the amount of time you have to devote to styling your hair every day. In addition, consider how you most like to wear your hair; if you want to wear it pulled back away from the face, it will be necessary to keep a longer hairstyle, for instance.
Your face shape will dictate your best hairstyle, at least to a certain extent. Long face shapes, such as oval or heart-shaped faces, will look good with a number of different styles, but layered or shorter haircuts are often the best choices. This is because they help to add extra fullness around the face, and shorten it a bit. Conversely, square or round faces, which are often much wider, are flattered by longer hairstyles that help to draw them down a bit, and reduce some of the width. Of course, these rules are not set in stone, but they can provide some general guidelines and a place to start.
When choosing the best hairstyle for yourself, it is also best to consider your hair type. Thin, fine hair might be a good choice for a shorter haircut that will add some extra volume. Even a short, cropped pixie haircut can look great with fine hair, and it is easy to style and care for. Thick or frizzy hair might work better in a longer hairstyle, since it may become frizzy and puffy if it is left too short. The same rules typically apply for curly hair, which is often best left longer.
The type of haircut and hairstyle you choose is also based on the amount of time you want to spend styling it or maintaining it. Discussing your hairstyle options with your hair stylist can give you a good idea of the type of hair you have, and the amount of daily styling time different looks will require. Choppy, blunt haircuts will require frequent trims and more daily styling time than longer, layered cuts. Longer hair can also be pulled back into a ponytail or bun, which can also show off pretty facial features. As a general rule, wearing the hair down gives a more casual appearance, while an updo is a good idea for a professional working environment, or for a fancy evening look.


By: Rido

A hairstylist cutting a short bob.

By: Lisa F. Young

A short pixie cut works well with some hair types.