How Do I Choose the Best Hair Clippers Set?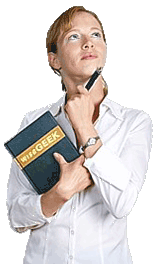 When shopping for a hair clippers set, consider purchasing a versatile package for trimming adults' and children's hair. A hair clippers set may include baby hair clippers as well. Decide whether you want a hair clippers set for simple haircuts, or clippers that come with attachments to trim mustaches and beards. Also, consider a hair clippers set that is lightweight or you may find it cumbersome to use. Decide how much you are willing to spend on your hair clippers kit, which can vary in price according to features.
If you prefer the convenience of being able to perform haircuts in any location of your home, you should consider buying a cordless hair clippers set. With the cordless variety you won't feel confined having to use your clippers near an electrical wall outlet. Keep in mind, the cordless models are powered by rechargeable batteries, which will eventually need to be replaced.
With a rechargeable model, you'll have two options to consider. One type of rechargeable hair clipper will use a cord that plugs from one end of the device into the electrical outlet to recharge. The other option is a clipper that recharges from the base unit that plugs directly into the wall outlet.
You might be inclined to overlook safety, although this too is an important factor when choosing a hair clippers set. The main unit should be designed with a non-slip rubberized coating, as this will prevent it from slipping out of your hand while trimming hair. In addition, the rubber casing will generally cause less strain and discomfort in your hands. This ergonomically designed feature is especially useful for those with arthritis.
Your hair clippers set should include at least two different sized combs for trimming fine hairs in back of the neck, or for trimming sideburns. For the men in your household, look for a set that also includes a mustache and beard attachment. If you prefer, you can choose a hair clippers set that also comes with a small attachment designed to trim nasal and ear hair. Adjustable trimming blades are a versatile feature, necessary for cutting various lengths of hair.
Some hair clippers sets will come complete with maintenance care products and accessories. A small tool that resembles a fine brush will be a necessary accessory to have. This tool will be used to clean stray hairs from the trimmer's blades. You might also prefer a hair clippers kit that includes a storage pouch or case.
Woman holding a book