How Do I Choose the Best Graduation Bouquet?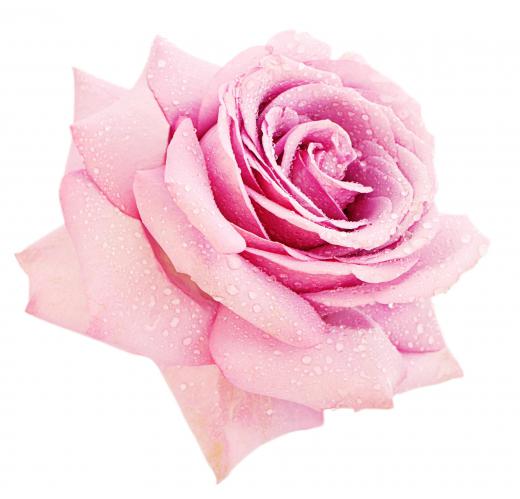 Choosing a graduation bouquet, either from a flower shop or your own garden, should be done in a personalized way as much as possible. For instance, you could select blooms for the bouquet based on the graduate's school colors, his or her favorite color or flower and/or add a special touch such as a patterned bow or stuffed animal. When deciding on the right type of flowers to include in a male graduate's bouquet, if you're not sure of his favorites, it may be best to choose strong, bold, sturdy blossoms such as gerbera daisies. Always think about the person's personality though, as a female graduate may like gerberas while a male may enjoy receiving roses. While choosing flowers all in the same color or shades can be tasteful, combination bouquets can create a cheerful mood to suit the occasion.
Complementary color combinations such as yellow and purple or blue with orange can have a fun, fresh look on such a happy day for the graduate. If you want to make or buy more of a rainbow-colored graduation bouquet, sticking to the same type of flower, or no more than a few different varieties, can serve as a good guideline to avoid a gaudy or cheap presentation. You could present the graduate with many different kinds of flowers, but "ground" them by keeping to one color, such as an all orange bouquet of tulips, gerberas, tiger lilies and carnations with some tasteful greenery added. For a delicate rather than bold bouquet, a single flower type such as roses all in different shades of pink and peach is often ideal.
An addition to the flowers in a bouquet, an extra touch such as a patterned or textured ribbon can add a finished look. If you want to include a ribbon on a graduation bouquet, choose one that suits the graduate as well as the flowers. Delicate satin or silky bows can be perfect with roses, while a plaid grosgrain would be better suited to tulips or daisies. A stuffed animal holding a bouquet of graduation flowers in its paws can make a cute idea for some graduates.
Graduation bouquets in the student's school color is always a good choice. Give some thought to the flower choice as well though, rather than only the color. White flowers usually look wonderful with any other color of bloom and you can select daisies for a casual mood, carnations for a classic approach or lilies for a dramatic type of graduation bouquet.


By: ulchik74

Graduation bouquets may feature roses.

By: CandyBox Images

A graduate might light a bouquet made from his school colors.

By: Monkey Business

A good florist will have an eye for color and aesthetics when arranging a graduation bouquet.