How Do I Choose the Best Girl's Luggage?
When selecting girl's luggage, there are many factors to consider. The age of the girl that will use the luggage is important because it can play a large role in determining style and size. Cost also varies and is determined by materials used, the brand name, and if pieces feature licensed imagery.
You will need to consider how much space the girl's luggage should offer. Purchasing a luggage set may be preferable for people who need a greater amount of space. Luggage sets typically include matching bags of various sizes and shapes, allowing you to use a single bag for short outings or numerous pieces of luggage for longer trips.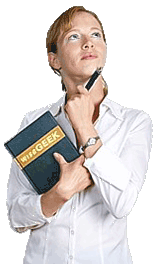 The dimensions of the luggage are also very important. If the girl's luggage will be used for airline travel, you should make sure that at least one bag or suitcase is the correct size for use as carry-on luggage. It is also essential to think about luggage size in relation to the size of the person who will be using it. Small children may not have the size or strength to tote larger pieces of luggage, and may require smaller items.
Style is a very significant factor when shopping for girl's luggage. If you intend to purchase luggage as a gift, consider the potential preferences of a small child, a preteen, or a teenage girl. Look through magazines or search on the Internet to get a general idea of what is fashionable for girls in a particular age group. Younger children may like cartoon characters, while older girls may prefer singers or television and movie personalities. Asking the girl, her friends, or her parents what she likes may be a good idea.
The color of girl's luggage may be important. Some girls may like bold or flamboyant colored luggage, while other girls may prefer softer and more subtle colors and patterns. If you are gift shopping, it may be helpful to inquire about what colors a girl does and does not like. You also may try to find out what patterns and textures a girl likes best.
Girl's luggage may have a number of added features. Wheels and pull-out handles may be appropriate for young children if the handle is low enough for them to reach. Older girls may prefer a shoulder strap. You may want to see how many outer and inner pockets the bags have as well. Pockets designed for a laptop or music device may be popular with older girls.
Price can be a determining factor when choosing the luggage. People who wish to spend a low to moderate amount of money may have better luck by searching for discounts and clearance-priced items. Individuals with more money to spend may wish to purchase higher-quality, expensive girl's luggage.
AS FEATURED ON:
AS FEATURED ON:






Woman holding a book