How Do I Choose the Best Girls' Fur Coat?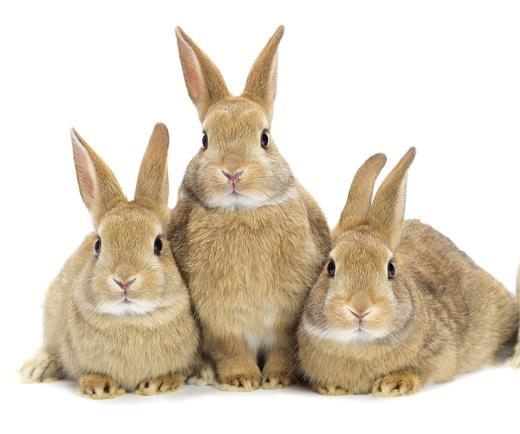 To choose the best girls' fur coat, decide what kind of material you want it to be made of, what style you like the best, and whether you want any embellishments on the coat. Just like adult versions, girls' fur coats are available in real animal fur or in a variety of man-made synthetic materials. The style of the coat is one of the most important decisions to make, and you have several different options. Once you have chosen the basics, you might want to consider additional embellishments and details as well as the color.
Fur coats are most often made out of man-made, synthetic fibers called faux fur. Real fur is available but is rather expensive, and it might be difficult to find a genuine fur coat for a child. Faux fur coats, however, are made to resemble different natural types of fur. Some of the most common designs are mink, leopard, and rabbit. These synthetic materials are often very soft and display the characteristics of the type of fur they emulate.
The style for girls' fur coats can range from above-the-waist cropped versions to knee length coats. A girls' fur coat that is cropped looks more casual and trendy. The longer the coat, the more formal it usually is. A girls' fur coat might be a coat that is completely made of a fur material or a coat made from another material that has fur trim on the collar, hood, cuffs, or hem. Both types fall into the category of fur coat with most retailers, but they look very different.
The collar, cuffs, hem, and pockets on a girls' fur coat contribute to the overall style. Some girls' fur coats come with a hood which might be appealing for either aesthetic or functional reasons. A coat can have buttons or a zipper closure, and each one will change the style and formality of the coat.
Fur coats are available in a variety of hues, including pink, brown, black. Animal prints, such as leopard, are also available. Even more than their adult-sized counterparts, girls' fur coats often have embellishments. These include all-over sequins, embroidery, and sparkly designs. Additional buttons and decorative edges are other ways that girls' fur coats can be individualized.


By: rusugrig

Fur coats made from real animals, such as rabbits, are more expensive than synthetic versions.

By: Eric Isselée

Minks are commonly used to make girls' fur coats.