How Do I Choose the Best Gentle Eye Makeup Remover?
Choosing the best gentle eye makeup remover depends on how dry the eyelids are, if allergies are present, and how much a person wants to spend on a gentle eye makeup remover. Usually, a gentle eye makeup remover can be purchased at a department store cosmetic counter, a drug store and at a big-box retailer. Prices range widely, though a good quality eye makeup remover can be purchased for only a few dollars.
When dryness around the eyes is a problem, a gentle eye makeup remover that contains moisturizing agents can be a great choice. Not only will the eye makeup remover not contribute to the dryness, it will help replace moisture to the tissues so that eyeshadow looks richer and stays on longer. The consumer needs to be careful, however, because some products formulated for dry skin can leave a greasy residue behind that may require repeated washings to remove.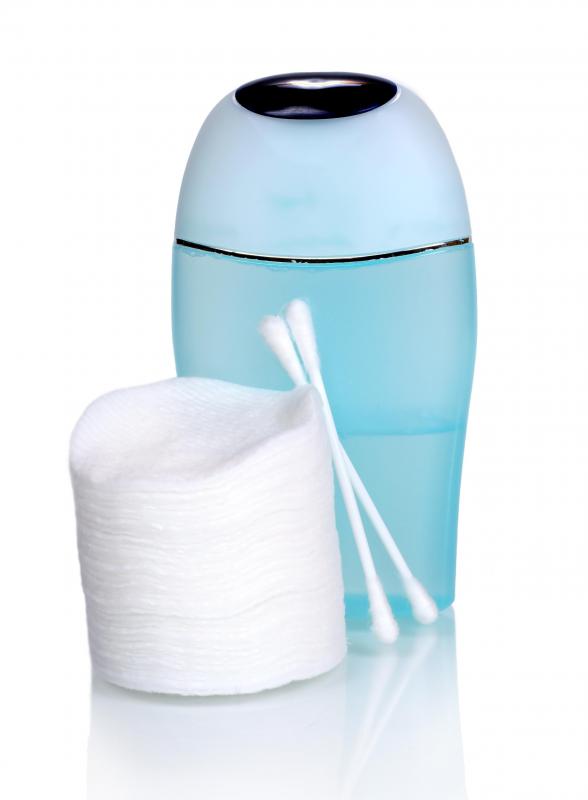 Another factor that should be taken into consideration when choosing a gentle eye makeup remover is whether waterproof mascara or eyeliner will be worn. Generally, waterproof eye makeup is difficult to remove, however, a number of very effective eye makeup removers can break up the product without pulling or tugging. Sometimes, however, even with the most effective eye makeup removers, taking off waterproof eye makeup can be time consuming and arduous.
If a person has allergies, she may want to consider a hypoallergenic gentle eye makeup remover. This type of product is also a good choice for those who wear contact lenses or have sensitive skin. The labeling on many hypoallergenic products may state that the products have been approved by an ophthalmologist and have been clinically tested for gentleness. It is important to note, however, a gentle eye make up remover specially formulated for sensitive eyes may not be the best choice in removing extremely water-resistant eye makeup.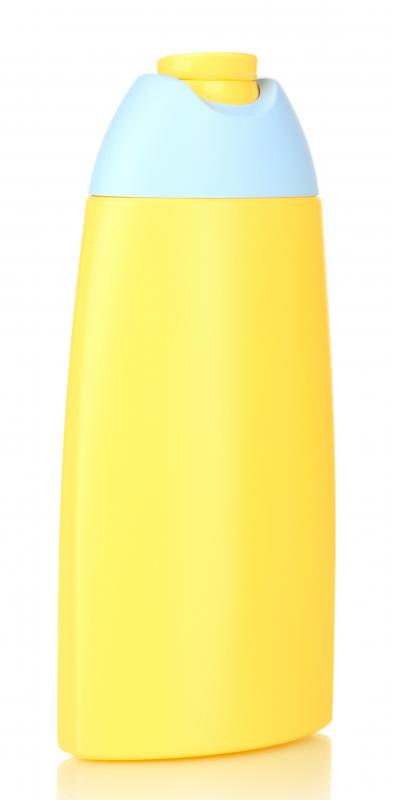 Simple alternatives to a gentle eye makeup remover may be baby oil or petroleum jelly, which are gentle and safe. Baby oil can be applied to cotton balls to gently remove all traces of eye makeup, while petroleum jelly can be applied to tissue to remove even the most resistant makeup. Petroleum jelly is usually safe for people with allergies, and women have been using it for years as a gentle eye makeup remover.