How Do I Choose the Best Frizz Remover?
No matter what your hair type, a frizz remover is an ideal styling product that can help to prevent this beauty ailment. Frizzy hair occurs as a result of a lack of oil in the scalp, and people with curly locks are generally more prone to it. When choosing a frizz remover, it is first important to determine the most appropriate product for your hair type, as some individuals require extra hydration. In addition, you will need to decide whether you want to utilize this type of product daily, or if you prefer a permanent solution for frizzy hair. These products work best if you also use other anti-frizz methods within your daily beauty regimen.
Natural oils within the hair help to prevent your strands from frizzing out. A lack of oil due to dryness, as well as the hair's response to high levels of humidity, can cause both fly-aways and frizz. Although frizz can occur in any hair type, curly, and wavy locks are more prone to it because natural oils from the scalp have a more difficult time reaching the ends. Frizz removers are tools that can reduce the chances of your hair frizzing out, and certain products also help to replenish moisture.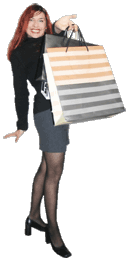 Choosing the best frizz remover first depends on your hair type. Anti-frizz products come in a variety of types, from light serums to deep conditioning creams. If your hair is not particularly dry, then you should opt for a serum because it is not heavy enough to weigh down your style. Serums can be applied right before or immediately after blow drying. Frizz removing creams are more appropriate for dry and coarse hair because they keep strands in place while also adding needed hydration.
Daily frizz removers are the best solution for occasional hair problems or if your condition is not that severe. If your hair is extremely frizzy on a regular basis, you might instead consider an anti-frizz relaxer. These can be purchased online as well as at beauty supply stores, but you should consult with a stylist if you are inexperienced with these types of products. Relaxers are more expensive, but the results can last for a few weeks or longer.
A frizz remover is an essential styling product to help to improve the manageability of your hair, but you will also need to utilize other methods to help to decrease the risk of frizz from occurring in the first place. Properly moisturizing your hair can prevent frizz, and you might even require a weekly deep conditioning treatment if your locks are usually on the dry side. Also, be sure to protect your hair with heat sprays before using appliances, and consider limiting the amount that you shampoo if your locks are extremely damaged.
AS FEATURED ON:
AS FEATURED ON:






Woman shopping