How Do I Choose the Best Free Time Management Software?
To choose the best free time management software, it can be a good idea to become familiar with different programs on the market. This can give you a good overview of the kinds of features included in many software models. While you are learning about the different kinds of free time management software, it can also be helpful to read user and editor reviews and ratings. Factors such as security and compatibility can also be important to consider when you are choosing the best software.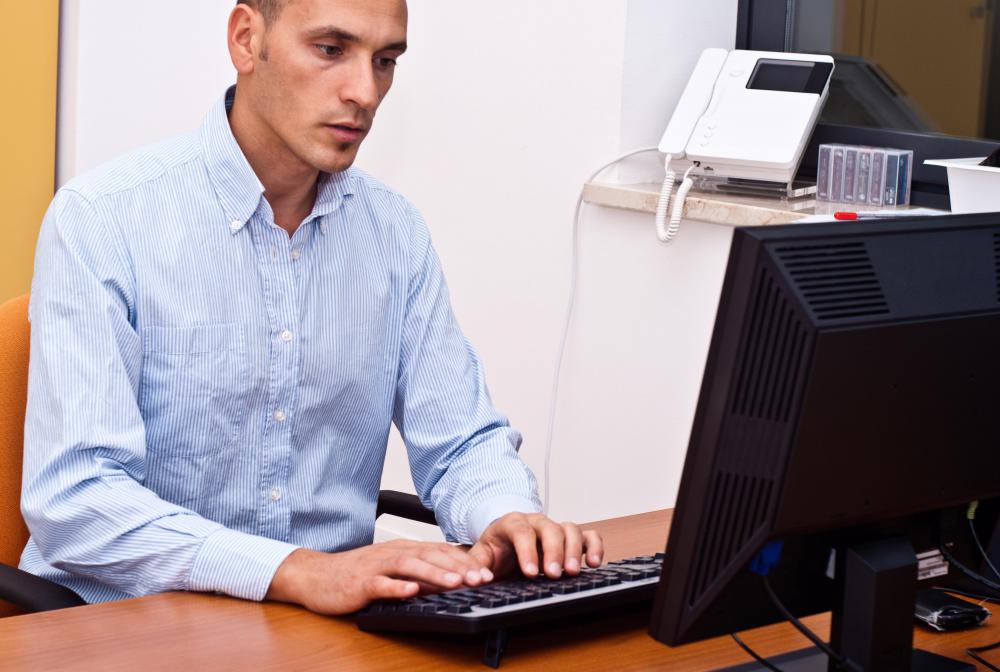 Free time management software is any kind of computer program that can be accessed free of charge and which can help individuals prioritize their tasks and create schedules to meet their goals. This software is often designed for specific kinds of users. For example, time management software for professionals might include features such as email organization and schedule sharing. A program made for individuals who need help with time management in their personal lives might include features that allow users to track progress toward their desired goals.
Trade magazines and informational websites can be valuable resources for choosing the best free time management software. Online forums often provide readers with user reviews that can give you insight into factors such as user friendliness and effectiveness. It can be a good idea to read several sources about a program before you commit to it.
Free time management software can be accessed for no cost, so you might want to download several programs that interest you. Before implementing one of these programs into your daily routine, learn about the features and dependability of each program. Look for aspects that are important to you, such as a graphic interface that is easy to use and charts that are easy to read. You also may want to make sure that a program can run smoothly on your operating system.
Many kinds of free time management software are open source. This means that source code for these programs often are developed by a number of different programmers and are made available to the public. Some critics of open source software believe that these programs can be lacking in security. If you plan on storing sensitive data on your software, you might want to perform some further research regarding security of a program. Individuals who plan on using free time management software in a professional setting might want to consult a manager or Information Technology (IT) professional regarding security of software.
Time management software.

Many kinds of free time management software are open source.