How do I Choose the Best Free Professional Software?
The best free professional software is able to meet both the current and future needs of the organization. Professional software is a term used to describe products that are suitable for use in a business operation. The quality standards are higher, as is the complexity of the product and the range of features. Software is combined with computer hardware or equipment to provide specific information, tools, or solutions to a range of business processes or problems.
There are two types of free professional software: open source and introductory software. Open source software is developed by a community of programmers and developers. The programming code is available to anyone, allowing developers to develop new features and improve the functionality as part of a broader effort. The program itself is available for free, and the quality is often comparable to market price software.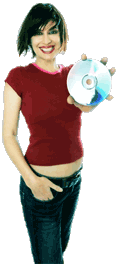 Another type of free professional software is available through introductory offers. A professional software firm may offer their product for free during a promotional period. Costs may be incurred after a trial period or if the number of users exceeds a certain value. This is a common technique to encourage clients to try a new product.
When selecting free professional software, it is important to consider the total product cost. Look into the availability of support staff for the program and hourly rates. Some programs are free, but end up costing more due to the limited number of people with the expertise to properly implement and support them.
Hardware scoping is essential in any software selection. Look at the basic hardware requirements, and compare them to commercial software products. Two programs can perform exactly the same functions, but one may require significantly more hardware and system resources to run than the other. The difference is in the quality and efficiency of the program code.
Investigate the support system available for the different software products. Each site should have extensive user documentation, a support line, and a method for troubleshooting issues. Take the time to explore these resources in depth. When something goes wrong, a superficial answer will not be much help.
Look at the different user interfaces and compare the features and functionality available with the different products. Ask the people who will be using the product to test them out and provide feedback. Review the options and evaluate the security features and the ability to modify the program to support your internal business practices.
AS FEATURED ON:
AS FEATURED ON:






Woman holding an optical disc