How do I Choose the Best Free Drug Rehab?
Drug rehab is a service that assists individuals who have substance abuse problems in breaking their addictions and beginning new lives. These services tend to offer support, advice, and treatment to those who are suffering from problems associated with drug addiction. Individuals who are in need of this kind of service but who may have financial difficulties can often find free drug rehab. In order to choose the best free drug rehab it can be helpful to first find a service or clinic that fits well with your personality. It can also be helpful to find a rehab center that is easy for you to access, diminishing chances of your missing sessions and lowering the potential for added stress.
Free drug rehab services come in a number of different formats. Individuals who are interested in connecting with people who have experienced similar difficulties may find it helpful to join groups where those who are dealing with substance abuse problems may share trials and experiences. Others may prefer to work one on one with a counselor who can help the individual by providing guidance for recovery. In many cases, individuals who are going through drug rehab find that engaging in both kinds of treatments can be helpful.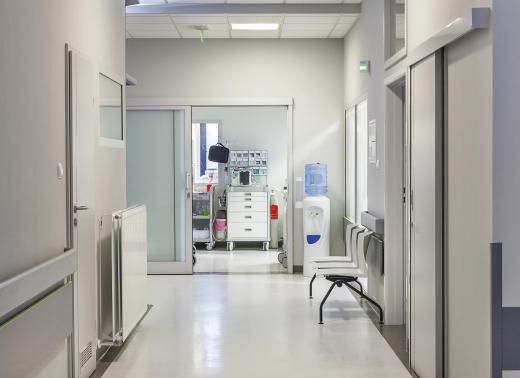 It is important to keep in mind that effective free drug rehab is not normally based solely on the use of pharmaceuticals and other quick fixes. Instead, many experts believe that successful rehab should be a process that in many cases lasts for the remainder of a person's life. Many professionals in the drug recovery field believe that while books and other consumer products may be good tools to use, an individual going through rehab may also require the help of professional counselors.
The location of the rehab center can also be an important factor to consider. Attending sessions can sometimes be painful or stressful. Making sure that you can access the free drug rehab location easily can help you avoid missing sessions and suffering from additional stress.
Many drug rehab treatments require payment of some kind. If you need free drug rehab because you are struggling financially or because insurance is not available to you, it may be helpful to visit social services center where information regarding free treatments is available. These services may be run by larger government agencies or by private non-profit groups. Many of these social service groups have websites that provide valuable information regarding the procedure for participating in rehab, meeting times, and options for treatment locations. A doctor or other health professional can help you review options and put you in touch with community members who can help you find helpful services.
AS FEATURED ON:
AS FEATURED ON:






By: malajscy

In-patient drug rehab may be best for some addicts.

By: Photographee.eu

Drug rehab attempts to help individuals overcome drug abuse and addiction.

By: Monkey Business

Some free rehab centers offer group therapy.