How Do I Choose the Best Event Planning Online Classes?
If you are considering a career as an event planner, or even just want to become adept at planning your own events, then you might be interested in online courses. Before selecting the best event planning online classes, you may want to think about whether you want a degree when the courses end or just some general knowledge on the subject. You should then consider the classes that most interest you, because there are many facets to event planning. Additionally, you likely will want to take prices and scheduling into consideration before you select the best event planning online classes.
You first may want to think about what you hope to achieve after taking advantage of online educational resources for event planning. If you just want help planning your own events and think a few classes would be fun, then you likely do not need to work toward an online degree. If you plan to make a career out of event planning, then you should find an accredited school that offers a collection of courses that will result in a degree. Some of the most helpful degrees for this career include the bachelor's and associate's degrees, though a certificate in event planning is another option. You typically do not need a degree or certification in this field, but either one can improve your ability to gain employment.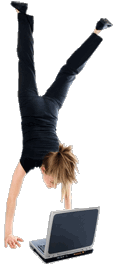 Whether you are trying to get a degree or just expanding your knowledge, you typically are allowed to choose most of your event planning online classes based on your interests. The most common courses tend to include financial planning, event marketing and the legal issues that may be involved in this field. Other options may focus on food and drink management, event design and the planning of specific types of events, such as weddings. You should consider the classes in which you are most interested, as well as the ones that will help you most in your event-planning activities.
Before you choose the best event planning online classes for your situation, you should make sure they fit your schedule and budget. Though most online learning lets you browse the material on your own time, there are deadlines and specific test dates by which you will need to abide, so try to find out these dates before you sign up. You also should find out how the event planning online classes are billed, because some may be more expensive than others. In addition, some schools charge by the class or credit hour, while others charge a set price for a degree, so you likely will want to decide which method is best for you before you seek an online education.
AS FEATURED ON:
AS FEATURED ON:






Woman doing a handstand with a computer