How do I Choose the Best Education Law Attorney?
An education law attorney is an attorney who specializes in the laws protecting and affecting schools of all varieties. Choosing the right education law attorney is a big part of successfully bringing or defending an lawsuit related to education, but as with most things, the saying is easier than the doing. Much of the choice will depend on the specifics of the situation. Whether you are bringing a suit or defending one will make a difference, as will the facts: laws affecting teachers, school employees, and parents are different, and different lawyers and firms have strengths in different areas. The key to choosing the best education law attorney is understanding the facts, doing some research, and asking the right questions.
The first thing to do is to outline the circumstances that have made needing an education law attorney necessary. List the main players and their roles, and try to come up with a concise statement of the main issues at play. If you are looking to file a lawsuit, collect all of the reasons why. If, on the other hand, you have been sued, take note of the reason why.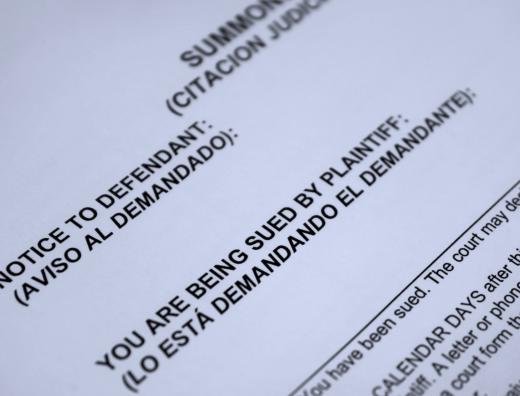 Next, you will need to identify the available education law attorneys in your community. The easiest way to find lawyers who specialize in a particular area of law is to call the local bar association. Most regions have bar associations, which are professional organizations that license lawyers and keep track of their employment. These associations are usually able to provide references and help identify available practitioners.
Just because an education law attorney has been recommended does not mean that the lawyer will be the best one for your particular case, however. To identify the lawyer with the right expertise for you, you need to find a lawyer who has experience handling cases that are like yours. The lawyer also needs to be a person that you get along with, and that you can see yourself confiding in and having confidence in.
The field of education law is particularly broad. It covers basically all intersections of law and education. Parent rights, teacher rights, school employee rights, and even school board rights all come under the umbrella of education law. Student abuse cases, cases alleging the wrongful termination of a teacher, or college admission discrimination disputes are aspects of education law, too. To make matters even more complicated, the law is often differently applied to state actors in public education than it is to the private actors who make up the private education sector, and applies differently to high schools than it does to institutes of higher education.
An education law lawyer is not usually able to be a jack-of-all-trades for education rights, and most of the time, lawyers and firms specialize in certain limited areas of education law. A lawyer who has a successful practice built around the legal education framework may be regarded as the best in the community, but he may not be the best for your case unless the kind of work he does is the kind of work you need. Finding the best lawyer for you means finding a lawyer who has expertise in the kind of law at issue in your case, and in whom you have confidence to successfully represent you.
Meeting an attorney face-to-face for an initial consultation is the best way to make these kinds of determinations. Be upfront about your issues, and what kind of representation you want. It is also important to discuss fees. Most lawyers make initial consultations for free, but their billable rates can vary — and they are rarely cheap. If you set out your expectations at the beginning, chances are great that you will not only identify the best education law attorney, but you will also have confidence in the results that are ultimately achieved.
AS FEATURED ON:
AS FEATURED ON:






By: Anna

Whether you are bringing a law suit or defending one will make a difference in choosing the best education law attorney.