How Do I Become an Employee Rights Attorney?
Someone pursuing a career in law may decide to become an employee rights attorney. Choosing this career path requires specific educational requirements and specific coursework while completing law school. Those looking to become an employee rights attorney will also need to pass a licensing exam in their area to practice law.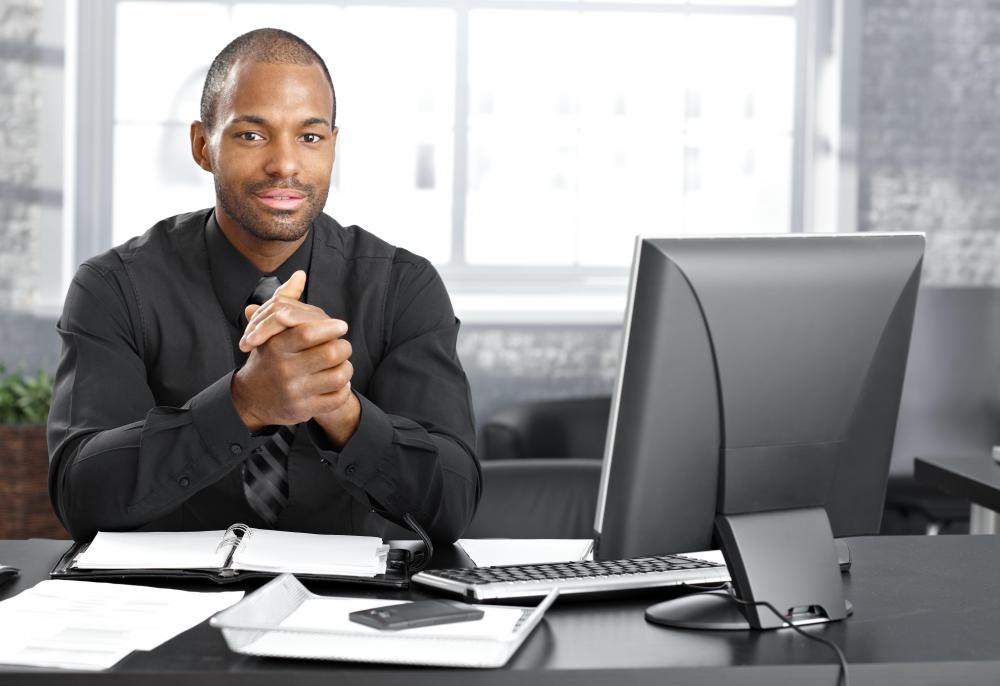 The path to law school requires the completion of a bachelor's degree at an accredited institution. There is no specific bachelor degree required for entry into a law school program, but candidates should take into account the type of law they want to practice and choose a degree path that provides a basis for continuing study. Popular majors include business, economics, and finance degrees. For someone looking to become an employee rights attorney, completion of a degree related to human resources or labor relations can prove helpful.
After completing a four year degree, candidates must often take an entrance examination for law school, such as the LSAT® in the United States. This test measures analytical ability and provides a raw score to help law schools analyze a candidate's probability of success in the study of law. Law schools also take into account prior academic records, such as undergraduate grade point average (GPA) and faculty letters of recommendation.
Once accepted and enrolled in law school, all students must fulfill basic coursework requirements. This includes classes related to tort and constitutional law. Other concepts covered include contracts, legal research and writing, and property law. The first year of law school is typically spent on covering these basics applicable to various fields of law.
Those looking to become an employee rights attorney will need to fill their remaining time in law school focused on appropriate coursework for their chosen career path. This includes taking courses related to employment law and labor relations. Typical course options include labor law, intellectual property law, and courses focused on understanding various legal statutes related to employee rights, such as those related to discrimination and wrongful termination.
Upon successful completion of a law degree, those looking to become an employee rights attorney will need to pass a licensing exam in their jurisdiction. Each jurisdiction requires potential future attorneys to pass a written examination. Candidates who pass the exam will then be allowed to practice law in their area.
After passing a licensing exam, new lawyers will look for employment. Employment for those interested in pursuing a career related to employee rights can be found with corporations, private firms, and various government agencies. Some people choose to set out on their own and start their own law firm.