How do I Choose the Best DWI Attorney?
A DWI attorney is an lawyer who will represent you if you are accused of DWI, or driving while intoxicated. You need to choose the best DWI attorney to represent your interests in court, so as to minimize the criminal sanctions you face. You can choose the best attorney by doing appropriate research, finding referrals, and interviewing perspective attorneys.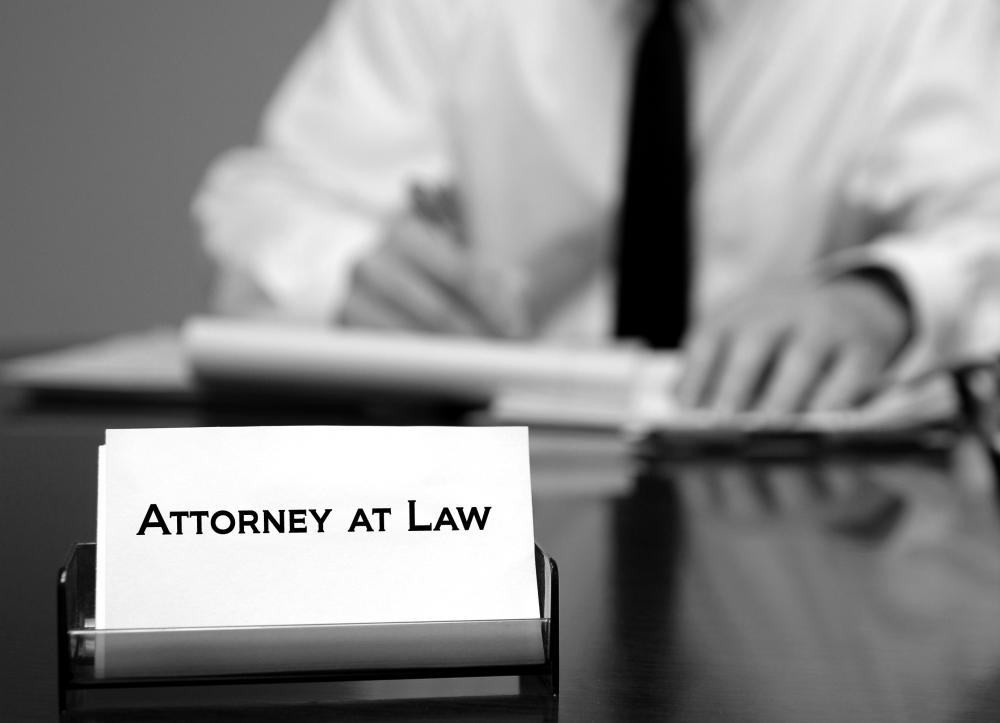 In order to find the best DWI attorney, first you must understand that you are looking for a criminal attorney. DWI attorneys are specialized criminal lawyers that defends those accused of the crimes of DWI or DUI. Many criminal attorneys focus their practice on only one type of crime, or on a few types of crimes. When you are looking for an attorney to represent you after being accused of DWI, make sure you find an attorney with a strong track record of representing DWI clients.
You can begin your search for a criminal attorney who specializes in DWI by contacting your local bar association. The American Bar Association is a professional group of lawyers and attorneys who are licensed within the United States. Each state or jurisdiction has its own Bar Association, and they can provide you with a list of referrals for attorneys in your area who specialize in DWI.
Once you have a list of attorneys, you can begin doing research on individual attorneys. Search their names to find out if they have published in any legal journals on the issue, or if they have been involved in any highly publicized cases. Check with your local county clerk's office or state disciplinary committee to see if they have ever been sued for malpractice. You want to find an attorney with a good reputation in the community, preferably one who is well respected in the field of DWI defense, and who does not have a long list of dissatisfied clients.
After you have found a list of DWI attorneys that seem to be well respected in the field, you can begin speaking with these attorneys. Most will offer a free consultation or initial meeting. Speak with one or more attorneys within your local area. If you speak with several attorneys, you can decide who you feel would best represent your interests.
When you meet with the DWI attorney, ask questions about how he or she will conduct your defense. Ask your attorney if he has been successful in the past; while past performance is no guarantee, you definitely want an attorney with a history of wins. Most importantly, see how he treats you, and whether you are comfortable with the way he interacts with you. After all, your DWI attorney is your advocate in court, and you should be able to feel trust in him.
When meeting with a DWI attorney, a defendant should ask questions about how the case will be handled and presented.

Some attorneys specialize in cases where clients have been charged with driving while intoxicated.