How Do I Choose the Best Drill Bit Set?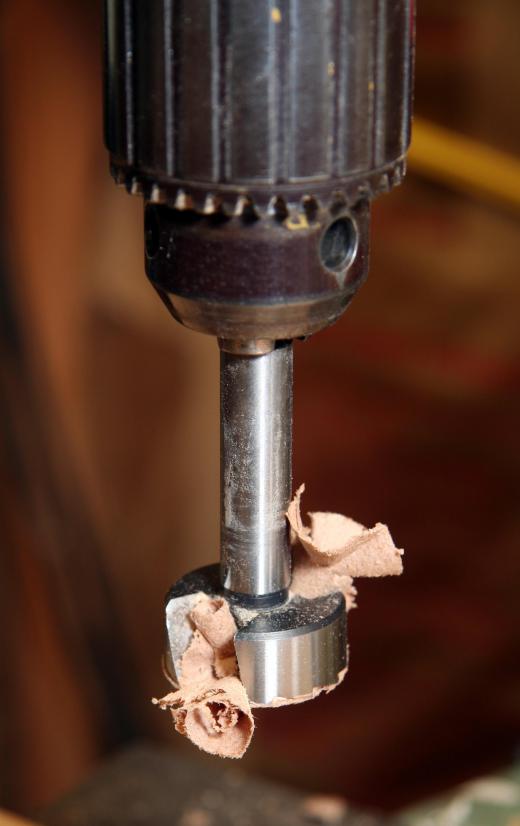 For anyone who enjoys do-it-yourself projects or working around the house, owning a quality drill bit set is essential. Having the right set should make it possible to work on a variety of tasks which can save money compared to hiring professional contractors. In order to choose the best drill bit set, there are some things to consider. These mainly include what type of materials the individual will work on and what size drill bits are needed. In addition, both the quality and price should be taken into account.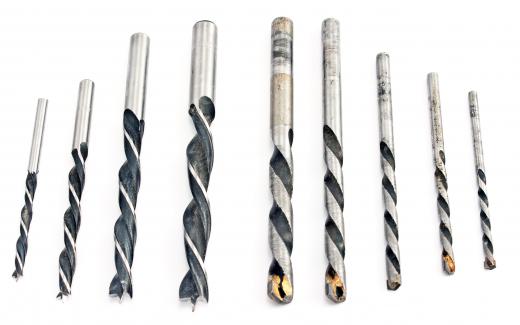 When looking at different sets, the first thing a person should think about is what types of materials he plans to work on. For example, some drill bits are only capable of drilling through wood, while others can also handle metal and concrete. If wood is the only material that will be used, then carbide and cobalt drill bits should work well. For dealing with metal, however, stronger drill bits made from titanium will be needed. If the individual will be working on concrete, then steel bits will be required.
The next thing to think about when looking for a drill bit set is what size bits the person needs. Some people only need small bits to drill simple holes in the wall, while others may need much larger ones for construction purposes. If only a narrow range of sizes is needed, then it's usually best to stick with a smaller drill bit set with no more than 30 bits. On the other hand, if a broad range of sizes is needed for multiple jobs, then it's typically best to find a set with substantially more drill bits. Looking at a variety of sets before making a purchase should help most people find an appropriate size for their needs.
Once the type, sizes and amount of drill bits needed have been established, it's time to think about the quality and price. While it's okay to skimp on some tools, it's typically not a good idea to do so on a drill bit set. This is especially true when buying a large scale set with a variety of drill bit sizes. Like many products, one gets what one pays for with a drill bit set, so it's usually best to pay a little more initially and have a longer lasting set. In order to find the best price, one should shop both online and in local hardware stores. Doing this should turn up a quality set at a reasonable price.


By: Amy Walters

A drill with a Forstner bit.

By: gavran333

Having the right drill bit set can open up different project possibilities.

By: sandrex

Drill bits can be made of steel, carbon steel and tungsten carbide.

By: hejnarphoto

Similar to drill bits, reamers are used to widen an existing hole in metal into an exact diameter.