How do I Choose the Best Dispute Attorney?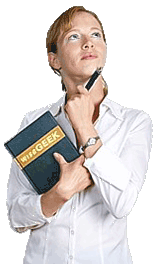 Experience and reputation are among the factors you may consider in an effort to choose the best dispute attorney. You may do well to choose an attorney who has experience with your type of case as well as a reputation for fair and competent legal practice. As you compare attorneys, you may also use free consultations to help you determine which attorney has a demeanor and negotiation style that best meets your expectations. Additionally, you may consider cost as you work to choose the best attorney to represent you in a dispute.
One of the most important parts of choosing a dispute attorney is selecting one who has experience dealing with your type of dispute. A lawyer who handles general dispute cases may be effective, but you may have a better chance of settling your case satisfactorily if the attorney you choose has vast experience in the particular area of law related to your dispute. For example, if your dispute is related to a consumer credit matter, a lawyer with experience in that category of law may prove particularly helpful. Likewise, if your dispute involves a personal injury, you may improve your chances of satisfaction by choosing an attorney with experience dealing with personal injury disputes.
An attorney's reputation may also prove important when you are trying to choose the best dispute attorney. You may learn what an attorney's colleagues think of him, for example, by visiting peer review sites. Likewise, you may visit lawyer review sites to learn what an attorney's past and present clients have to say about him. In most cases, you should avoid choosing a lawyer who is facing disciplinary action from a bar association.
Before you choose a dispute attorney, you may benefit from arranging a consultation to meet with each of the attorneys on your list. This consultation will provide you with a chance to see how well organized each attorney's office is and learn about his style of negotiation. This way, you can determine whether or not an attorney on your list is likely to start out with friendly negotiation tactics and become progressively more firm as time goes on or start negotiations in a tough manner. Additionally, a consultation will provide you with a chance to ask questions and may allow you to gain insight into the dispute process.
Legal fees may also figure prominently in your decision. If your dispute lingers on, legal fees may add up and become difficult to pay. As such, you may choose a dispute attorney with an eye toward ensuring that your legal representation is affordable. You may do well to first compile a list of potential lawyers who meet your criteria in terms of such factors as experience, reputation, and dispute style. You may then choose the lawyer on this list that charges the most reasonable legal fees.


Woman holding a book