How do I Choose the Best Digital Scrapbooking Layouts?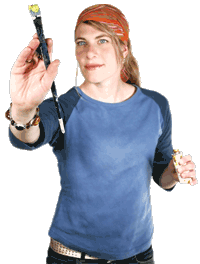 Digital scrapbooking is the art of creating scrapbook pages and layouts electronically. This allows for a wide range in creativity and expression without the need for traditional materials. These scrapbook pages can then be printed out, or you may add photos to them and share them online with anyone you wish. Digital scrapbooking layouts may be chosen for many reasons, including cost, look, and purpose.
Traditional scrapbook layouts tend to center around themes, and the same can be said about most digital scrapbooking layouts. Themes can be based on special occasions or events, such as a newborn baby or graduation, or they can simply represent the subject's personality. A teenager may have a layout with lots of color and trendy text, while a retired woman may prefer a more subdued layout with simple borders. When choosing the best layout, it is a good idea to generally know whether you're looking for a layout for a specific event or simply for fun.
One big factor in choosing digital scrapbooking layouts is typically cost. There are some sites and software which have free layouts to use, while others may charge a small fee to purchase individual layouts or layout packs. In many cases, the free options would be an obvious choice if you can find the perfect layout for free. Paid layouts, however, tend to be more professional and cover more variety, so, at times, it may be worth the money to get them.
Digital scrapbooking layouts can usually be found from many resources. Blogs and websites dedicated to the subject may have free layouts to download, and there are sites dedicated to specific digital scrapbook software. Some software comes with the ability to link up to the site to download layouts either for a charge or for free. It is also possible in many areas to find compact discs, or CDs, with hundreds of layouts that can be loaded onto your computer.
Finding the best digital scrapbook layouts doesn't generally take much more than an idea, personal preference, and a bit of patience. If finding the perfect digital scrapbooking layout is proving difficult, many types of scrapbooking software allow the user to create layouts from scratch. This may also be done in graphic editing programs, and it is normally pretty easy to find tutorials in books or online to learn how to do so. You may also be able to customize a layout so long as it is for personal use and not profit.


Woman painting