How do I Choose the Best Design for a Small Backyard Pond?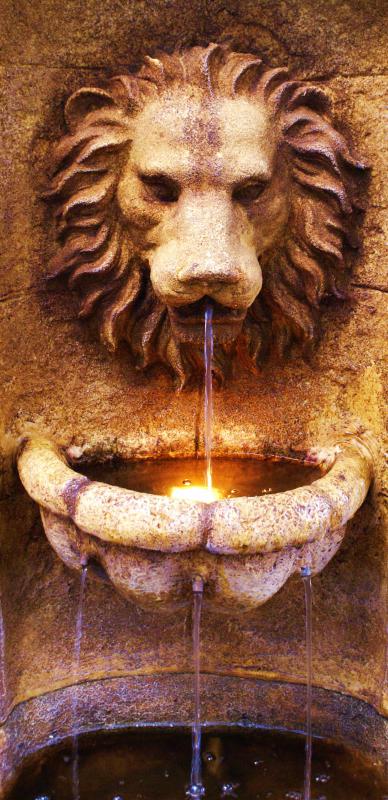 A water feature such as a small backyard pond can add dimension and beauty to any yard space. It is important to choose a small backyard pond design that fits both the space available and the general atmosphere of the garden. There are many easy to install pond designs that can take only a few hours to create but may enhance the look of a backyard garden for years to come.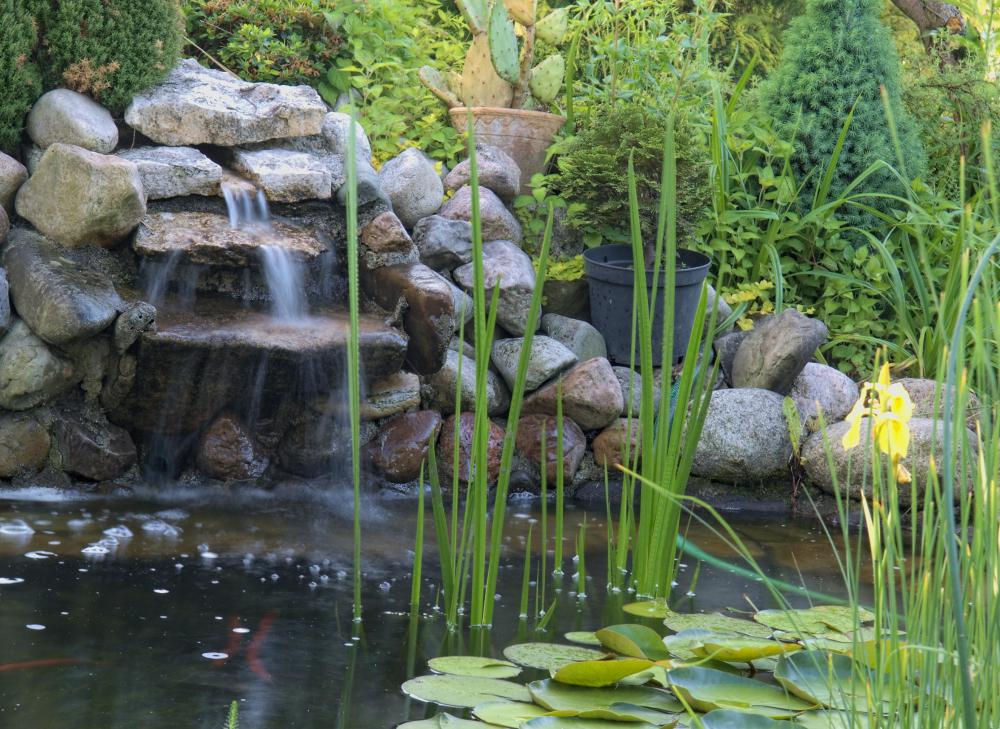 The idea of a small backyard pond may bring different images up for different people. Some think of a still, silent pool where lilies grow and a fish or two darts around. Others think of gentle waterfalls tinkling into ponds that move like a river. Whatever the ideal image, it is important to craft a small backyard pond that fits in with the surroundings and makes the most of available space. Some factors to consider include how large the yard is and what area can be given up to the water feature. Be sure to also consider the space needed for landscaping and finessing the borders of the pond as well.
A small backyard pond can be made in just about any shape desired, if using a simple pond liner tarp. These tarps can be purchased at garden supply centers and are generally meant to blend in with the ground. Once a hole is dug in the shape of the pond, the liner is laid in and around the edges and can be weighted down with rocks. Simple shapes, like ovals or rectangles, are easier to manage than curvy, sinuous ponds. The liner should be several feet longer and wider than the pond, to ensure all areas are covered.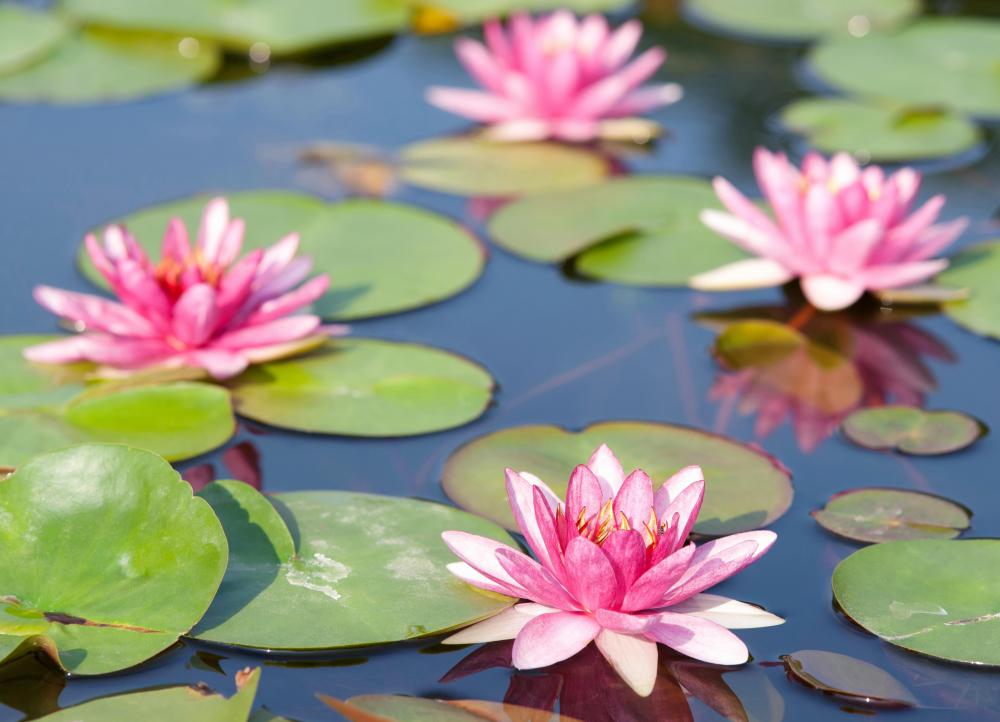 For those who do not want to mess around with liners and figuring out dimensions, simply look for a hard-plastic pond liner. These can fit into the ground and may even have handy places to add pumps, waterfalls, or lights for the pond. While less customizable, this is an easy way to have a pond ready to go by the end of a weekend.
Ponds need filtration to avoid stagnation, so be sure to choose a design that incorporates an easily hidden pump or filtration system. This will also require a nearby electrical outlet to plug in the pump. Adding a pump system also makes it easy to incorporate waterfalls into a small backyard pond, simply by placing the pump at the top of a waterfall structure so that water spills into the main pool.
Features such as landscaping and natural waterfalls will help a small backyard pond look as if it belongs in the area, rather than simply dropped on top of the existing backyard. Consider lining the exterior edge of the pond with mosses, pretty rocks, and water-loving ferns for a tropical feel. Plant pussy willows, reeds, and water lilies for a more pastoral look. Add height and use more vertical space by creating tiered waterfalls using rocks, wood, or pre-made fountain elements.
A wall fountain connected to a backyard pond.

A backyard pond.

Lining a backyard pond with moss can help it blend into the environment more naturally.

Water lilies are one of the most popular aquatic plants.