How do I Choose the Best Data Recovery Freeware?
Finding the right data recovery freeware can be a somewhat daunting task, especially if you are already dealing with a data recovery issue. Some things to look for as you search, however, are a reliable and trustworthy site to download from, a program that will run with your computer or operating system (OS), and a program that can recover the type of information you are having issues with. You should also look for freeware that is completely free, and not really just a trial. The best data recovery freeware will be the program that can fix the problem you are having and will have an interface and functions you can actually use.
Data recovery freeware is a type of computer program used to retrieve data that has been deleted or to recover data from a corrupted hard drive, and is free for download and use. These types of programs are commonly used by home computer users and professionals looking for inexpensive alternatives to commercial data recovery programs. Since they are freeware, however, they may be complicated and may not have all the features other similar programs can include.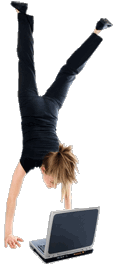 One thing you should try to narrow down and focus on as you look for data recovery freeware is what it is you need the program to do. You should know what types of files you are trying to recover, and what the situation is in which they have been lost. While some programs can retrieve files that were deleted accidentally and access files on a corrupted hard drive, other programs focus on a particular usage and you should be sure to find a program that addresses your needs.
You should also look for data recovery freeware that really is freeware and not just a free trial version. Most data recovery programs that offer free trials will allow you to search for the data you are trying to recover, but will not actually recover the data for you without paying for a license to use the full version. Look for reviews from other users and details on downloading sites to ensure you are getting a program that will let you get your data back.
Some data recovery freeware is also rather complicated and not always especially user friendly. If you are not very experienced with using computers, then you should try to find a program with an easy to use interface and other similar features. You should also be sure to find a download from a reputable website to reduce the chance of inadvertently downloading a virus or other malware.
AS FEATURED ON:
AS FEATURED ON:






Woman doing a handstand with a computer