How Do I Choose the Best Cord Blazer?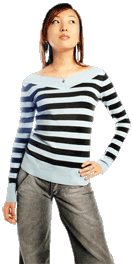 A cord blazer can make a versatile and stylish addition to your wardrobe. By paying close attention to the fit and cut, you should be able to find one that suits your lifestyle, budget, and taste. In choosing a color and the type of corduroy fabric, consider the other clothing items you plan to wear with your new cord blazer. Before buying it, examine the blazer closely for sewing defects and overall quality and craftsmanship.
Cord blazers are available in a variety of styles. One-, two- and three-button models are available; generally, a two- or three-button design will look best on heavier figures with substantial waistlines, while more slender bodies can easily wear single-button cord blazers. Most blazers have a a notched single-lapel design that makes a good choice due to its timelessness. Unless you're wanting to project a professorial image, it's best to skip designs that include elbow patches. Corduroy blazers are made with fabrics of various wale widths; narrower wales (or ribs) are slightly more informal and the fabric may lack the suppleness of corduroy with a narrow wale.
Choosing the color and material of a cord blazer is largely a matter of personal taste. If you plan to wear the blazer year-round, a darker color can prove more versatile and appropriate in various settings and seasons. While most corduroy is all-cotton, some less expensive types may include synthetic content. If possible, opt for pure cotton, as the fabric breathes better and drapes more attractively. Velvet cotton corduroy has become an increasingly popular fabric, although it can be perceived as more informal and may be warmer than ordinary corduroy.
In the U.S., mens' blazer sizes are usually indicated using three dimensions: chest width, sleeve length, and body length. Womens' blazer sizing often uses the letter sizes XS, S, M, L, or XL, or in numbered sizes, which are based on a combination of bust, sleeve, and hip measurements. In mens' blazers, body type is usually specified as short (S), regular (R), or long (L). A well-fitting cord blazer will end right below the buttocks and the sleeve-length should fall past the wrist. Some specialty shops offer other sizes for extra-tall, extra-short, and portly figures.
If you shop online, be sure to take careful measurements before ordering, and verify the seller's return and exchange policies are acceptable. When assessing the overall quality of a cord blazer, examine the sewing carefully. Seams should be neat with no stray or crooked threads. The sleeves and lapels should be eased into the body of the blazer smoothly with no puckering or bulging. Linings should be of a good quality and neatly sewn in while buttons are firmly attached.


Woman with hand on her hip