How do I Choose the Best Chrome Ceiling Fan?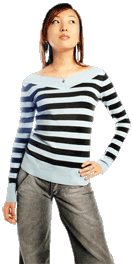 One of the things to consider when selecting a chrome ceiling fan is the overall decor of the room you are going to place it in. You might also think about how large you want this fixture to be. Consider the number of speeds it has, and whether or not it turns clockwise as well as counter-clockwise. Also, decide if you want extras, such as a remote control, with this object.
This fixture can be purchased in a number of different styles, so it should be easy to find one that matches your decor. Think about the type and color of furniture in the room where it will be located. You can usually find a chrome ceiling fan with blades in a wood tone or color to compliment these.
The amount of space you have can play an important part in your decision. If your room is fairly small, you may want to choose a model with blades that are as short as 18 inches (45.72 cm) long. Larger rooms may be able to accommodate those with blades up to 52 inches (132.08 cm) in length.
Generally speaking, the more speeds a chrome ceiling fan has, the cooler it can keep a room. Basic models may have only one speed, while more expensive types can have three or more speeds. Decide how often you might use this fixture in order to determine how many speeds you might like to have.
In addition to keeping rooms cool in the summer, they can also make them feel warmer in the winter months. This is possible if the blades can be reversed, to turn counter-clockwise rather than clockwise. This can normally be done by toggling a switch on the fan itself. Check to see if this option is available, particularly if you plan to use your chrome ceiling fan year-round.
Many models can be turned off by pressing the buttons on a remote control. Think about whether or not you might want this feature before purchasing one. You may also elect to have a light fixture attached to your ceiling fan.
A chrome ceiling fan can be a valuable addition to nearly any room of the house. It can even be a good idea to install one of these fixtures on a porch or patio. Choosing the right model may take some time, but can pay off in the long run with many hours of enjoyment for years to come.
Woman with hand on her hip