How do I Choose the Best Child-Proof Gates?
When you are comparing child-proof gates and attempting to choose the best one, you may consider how easy the installation will be and whether or not you want a hardware-mounted version. Measuring the opening you want to block and choosing based on your child's height may prove beneficial as well. For safety's sake, you may also compare child-proof gates based on the size and type of slates they have, how they open, and whether or not they have sharp edges or protruding pieces that may cause injury.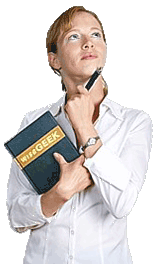 One of the most important things to consider when you are trying to choose the best child-proof gates is ease of installation. You may consider how much work you are comfortable with doing to get the gates set up. For example, if you are handy with tools, you may be willing to purchase gates that you have to anchor to the walls. On the other hand, if you are not comfortable with tools or do not want to anchor the gates to the walls, you may choose pressure-sensitive child-proof gates instead. These gates may also prove optimal when you need a barrier you can move from location to location.
It is usually important to choose child-proof gates based on their dimensions. You may do well to measure the openings, usually doorways, that you are trying to block to ensure that the gates you choose will fit. You may also consider your child's height when you are trying to choose the best gates. In most cases, the gates you choose should measure up to at least 75 percent of your child's height.
The slats or openings in child-proof gates may also make a difference when you are trying to make the best choice. In most cases, it is best to avoid gates that have horizontal slats, as these gates may make it easier for your child to climb up and over them. In the event that your gates have mesh, smaller holes are usually better than larger ones for preventing climbing. When you choose gates that have vertical slats, it may be best to choose those with slats that are closer together; those that have wide spaces between the slats may make it easier for a child to get a limb stuck.
The safety of child-proof gates is also important when you are trying to make the best choice. The best gates may be those that your child cannot open, unlock, or release by himself. You may also do well to avoid gates with sharp edges or protruding pieces that could injure you or your child. Additionally, you may feel most comfortable choosing gates that open in both directions. This way, you won't have to step over them and risk falling.