How Do I Choose the Best Cheap Shampoo?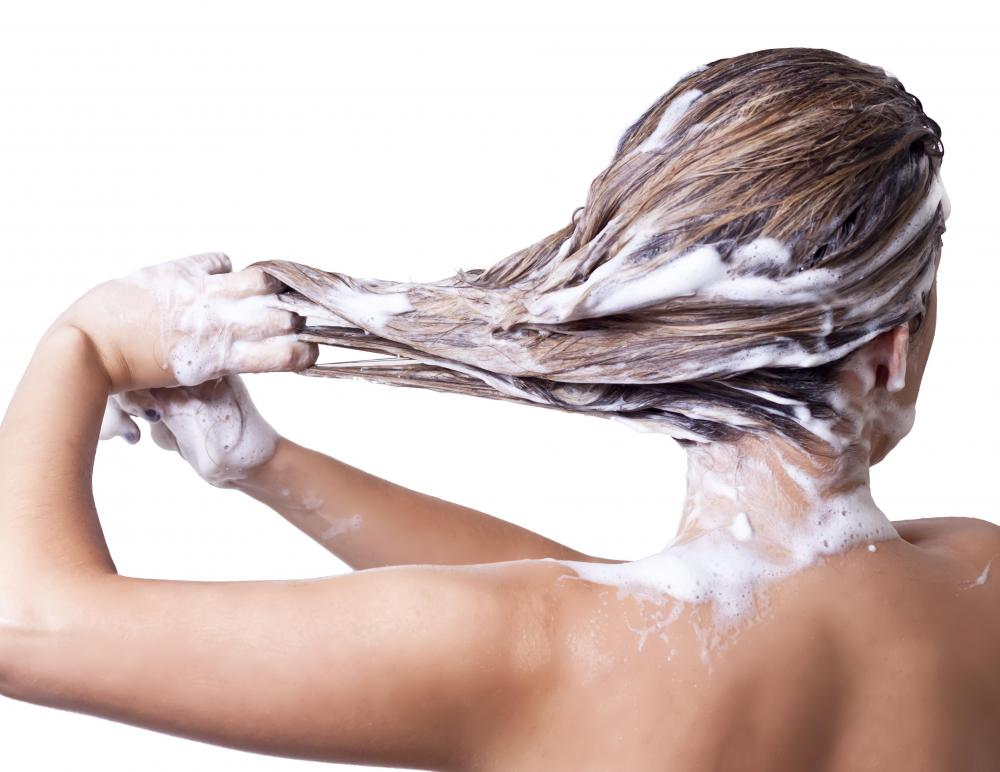 Consumers are increasingly looking for ways to save money, and this includes personal care expenses. Choosing a cheap shampoo over a salon version can help to save you money on beauty expenses, and many types are comparable in quality to pricy kinds. Your hair needs should be at the forefront of your mind when you are looking for the best cheap shampoo. Also, you will want to compare ingredient labels in order to determine the quality of a particular product. If a cheap shampoo is not enough to cleanse your hair and to keep it healthy, you might consider using other types of products.
The primary purpose of shampooing is to cleanse your hair without over-stripping it of natural oils. Cheap shampoo is increasing in popularity, as many brands are selling quality products that do not carry the high price tag of those sold in salons and beauty shops. Less expensive hair products are found in supermarkets as well as drug stores, and they are available in a variety of strengths and fragrances.
Although a product's price tag is important in determining whether or not you will buy a certain brand, you should also consider what type of cleanser your hair actually needs. Dry and damaged locks require moisturizing shampoos, while oily hair only needs the most basic of cleansers. If your hair is color-treated, then you will need to choose a version of cheap shampoo that is specifically designed to help to retain the pigments in your locks.
One way to determine the quality of a cheap shampoo is to compare its ingredients with that of a more expensive version. Many drugstore shampoos contain sodium laureth sulfate, which is a type of mild cleanser. Still, some stronger shampoos that are sold in supermarkets contain a stronger cleansing ingredient called ammonium lauryl sulfate, which is also commonly found in salon products. The cleansing strength you are looking for will determine whether or not a cheap shampoo will work for your hair.
Cheap shampoo tends to work best in oily, undamaged locks because it usually contains fewer ingredients than salon brands. If you try a particular brand and find that it does not properly cleanse or moisturize your hair, then you might consider instead switching to a salon product. Keep in mind that you will still need to read product labels in order to ensure that you do not purchase a salon brand that contains the same features as a drugstore version. If you find that you need extra moisture, you might first try a hydrating conditioner before giving up on a particular shampoo.
By: esp2k

To determine the quality of cheap shampoos, compare the ingredients with more expensive brands.

By: Africa Studio

The primary purpose of shampooing is to cleanse your hair without over-stripping it of natural oils.