How do I Choose the Best Cheap Ironing Board?
When choosing the best cheap ironing board, it's often better to buy it in person rather than ordering one sight unseen. Even if the price is low, a rickety, unstable ironing board isn't likely to be worth the money. When shopping, make sure the ironing board opens and closes smoothly, and be sure that the price for a cheap ironing board includes a pad and cover. If space is limited, tabletop or traveling ironing boards may be good, inexpensive choices; make sure these have rubber covers on the feet so they won't scratch counters or tables.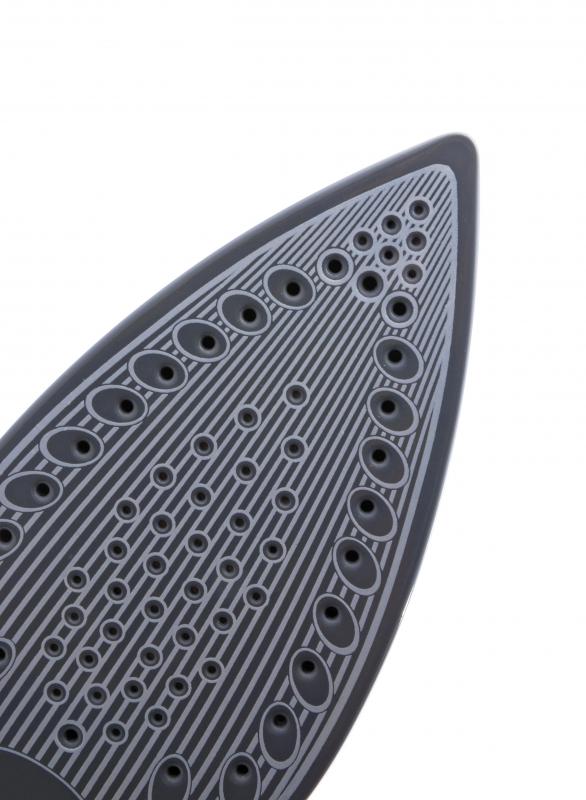 If you have to end up purchasing a pad and cover set, it may cost you more than you paid for a discount ironing board. On a really tight budget, you may be able to find a board, cover and pad by going to one or more thrift stores. A secondhand ironing board can be an excellent bargain as long as it stands sturdily without wobbling. If the used cheap ironing board is really scratched, consider getting a can of spray paint. It's usually quite a simple process to spray paint an old metal ironing board to give it a new look; you could choose a fun color that you love and that goes with the pattern on the ironing board cover.
One thing to make sure to do when buying a cheap ironing board is to open and close it. The folding mechanisms should operate smoothly. Struggling to open or close an ironing board every time you want to use it isn't likely to make an inexpensive price feel worthwhile. If you're going to keep the board set up in your laundry room, then having a completely smooth-folding base may not be as important as long as it doesn't wobble.
A table top ironing board is usually inexpensive when it's new because of its small size and the fact that it doesn't have the folding metal framework of the regular size boards. Many table top boards for ironing have small metal feet. Look for rubber-coated or capped feet that won't mark your table's surface. A table top cheap ironing board also may be travel size and can often double as a table top one for home use.
If you only have small items to iron, you may be able to manage just using a travel, table top cheap ironing board at home. These mini ironing boards take a lot less room to store. If you do need to iron larger items regularly though, a cheap full size ironing board would probably be best.