How Do I Choose the Best Career Development Opportunities?
Considering your unique learning style is critical when it comes to choosing the best career development opportunities. You may feel that you do best with opportunities that allow you to learn primarily through listening, or you may be better suited to hands-on options. Whether or not you need to build knowledge or skills may also factor into your decision-making. Additionally, whether or not you'll need an outside person's help can prove to be a consideration.
One way to choose the best career development opportunities is based on your unique learning style. For example, you might feel you learn best from situations that require you to process information based on what you read, and then seek career development opportunities that allow you to learn primarily in this manner. You may, however, decide that you'd do better with opportunities in which you can learn by listening or by doing, and then choose accordingly. Likewise, if you feel that you learn best from a variety of approaches, you may do well to choose an opportunity that will appeal to your mixed needs.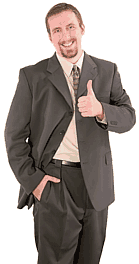 You could choose a training or educational opportunity if you feel you need to boost your knowledge or improve your skills to meet certain career goals. For example, you could enroll in a program at a community college, four-year college, or vocational school to gain the knowledge you need to further your career. You may also take advantage of training programs and informational seminars for this purpose. In some cases, you might even find opportunities to boost your knowledge and skills through a company for which you already work.
Sometimes, the best career opportunities are those that provide you with the experience you need to seek a new job or move forward in your current career. For example, you might benefit from participating in apprenticeships or internships as career development opportunities. Hands-on training opportunities, including those that are offered on the job, can prove beneficial for career development as well.
Interestingly, language courses can also represent a type of career development opportunity. If you plan to pursue a career in which knowing a second language is necessary or even just a benefit, you may do well to take classes in a foreign language. You might also take steps to learn outside of the classroom as well, such as through watching foreign television programs and reading books in the new language. You could also join foreign language clubs or visit the country in which the language is spoken as a learning experience.
Career counseling or coaching may also represent a type of career development opportunity. Through one of these opportunities, you can get help in narrowing down your career choices and making the best decisions for success. This sort of help may also prove instrumental in deciding which resources you should use to move swiftly and steadily toward your goal.
AS FEATURED ON:
AS FEATURED ON:






Businessman giving a thumbs-up