How Do I Choose the Best Camping Barbecue?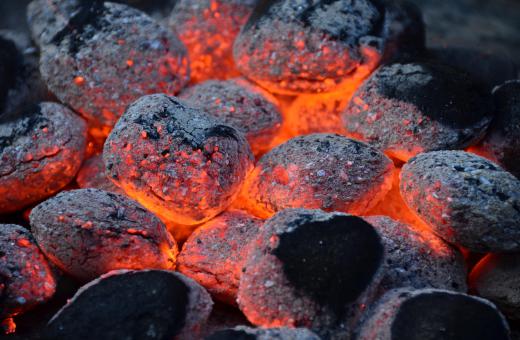 When you are looking for a camping barbecue, it can be very important to consider where you'll be using it. It's helpful if you can find out whether a campground has restrictions on certain types of fires. It can also be useful to compare the cost of different fuel, so you can choose a stove that is not too expensive for you to operate. How you plan to transport the grill can help you decide on the size and weight of the unit. It is a good idea to think about the type of barbecue meals you might want to prepare so you can choose a camping barbecue that has the right features on it.
Parks often implement bans on certain types of fires, during especially dry seasons. This might mean you would not be able to use a wood or charcoal camping barbecue at certain times, for example, but a gas or electric stove may be acceptable. It can be a good idea to find out if the area you are camping in regularly restricts different types of grills so you will not buy one you will be unable to use.
Wood can be an inexpensive source of fuel provided you are able to collect it yourself. An electric camping barbeque can also be inexpensive to operate unless doing so would require the use of a generator. Gas and charcoal can sometimes be expensive to use, and this can depend on the season and where you are camping. You may want to think about the cost of fuel and how easy it might be for you to buy it before you decide which type of grill to purchase.
How you plan to move your camping barbecue can determine which one you should buy. Some models have wheels, and one of these stoves can be a good choice if you would like to move your barbecue grill from one location to the next. You may need to transport one of these units in a truck or van, so if you are hiking a small disposable model might be a better choice.
It can be a good idea to think about what types of food you might cook on a camping barbecue. If you would like to prepare a full-course meal, a gas stove with separate burners might be a good choice. A round unit that simply has a grate over the top could also work for doing this, but it might be more difficult to heat up small portions of food or prepare hot drinks.


By: Daniel Bujack

Hot charcoal briquettes in a barbecue grill.

By: Pietro D'Antonio

Bratwursts and sausages are popular items that can be cooked on a camp barbecue.

By: Monkey Business

A portable barbecue grill can be a useful addition to a backyard or campsite.

By: Maygutyak

To prepare a full-course meal, a gas camping stove with separate burners might be a good choice.