How do I Choose the Best Business Process Reengineering Software?
A business process is what determines how well an operation functions. It describes the performances of individual departments, as well as the way in which the departments communicate with one another. When an organization undergoes business process reengineering, it restructures its process in order to operate more efficiently and to adapt to modern standards. Business process reengineering software is any computer program that can assist an organization in optimizing its performance. To choose the best business process reengineering software, it can be helpful to consider data analysis features, user friendliness, and cost and quality.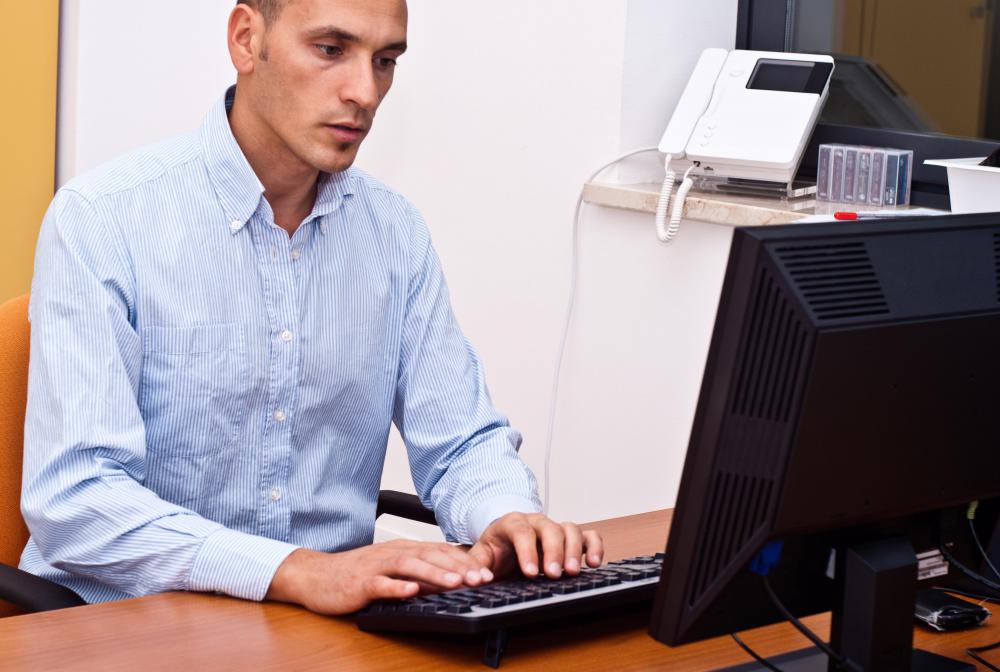 A large part of business process reengineering involves recording data that can be easily analyzed. By creating charts and tables that allow for a clear assessment of an operation, you may be able to see more clearly where there are lapses that may be hindering productivity. This means that the best business process reengineering software may allow you to record and analyze data related to your organization from a number of different perspectives. For example, you may want to look at how information is passed among various departments so that you can see where time is being lost.
Good business process reengineering software should also allow you to track data as your business process changes. You can't always know how well a process is working until you see how data has changed. Effective software may allow you to watch as percentages drop or fall and compare current statistics to past data.
A common goal of business process reengineering is to save time. Communications should be faster and there should ideally be less time in between steps of a process. For this reason, the best business process reengineering software may be that which is easiest to learn. User friendliness in a program can also allow for more people to use it, improving communication among members of an organization.
Cost and quality can be two important factors when it comes to choosing the best business process reengineering software. A number of factors impact cost, such as complexity of software and its reputation. In many cases, cost rises proportionally with quality, though this is not always the case, especially if you are seeking a program with basic data processing and graphic capabilities.
Many professionals searching for the best software take recommendations from colleagues who have had good experiences with certain products in the past. Others may choose to utilize customer reviews and trade publications. For those who are unsure about making a commitment, using software on demand that can be accessed on the Internet for a subscription fee is normally more affordable than owning software.