How do I Choose the Best Booster High Chair?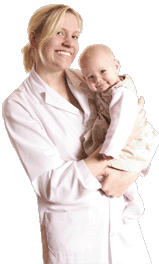 Young children who have outgrown the typical high chair, but cannot yet comfortably reach the table while sitting, often need a booster high chair. Of course, the wide selection of booster chairs often makes it difficult to choose, but there are a few factors to keep in mind. You should first consider practical aspects, such as whether it will attach to the chairs in your home, as well as whether it is the right size for your child. Color and design are also important details since it is typically possible to find a booster seat that will delight your toddler while matching your home. Finally, think about the convenient features that are available on some seats, such as a tray or cup holder.
Most booster seats on the market attach to the typical dining room chair, but there are some exceptions. Additionally, they do not usually work safely with bar stools, especially the backless types, so take this into consideration when buying a booster high chair. If you find that most booster seats do not attach to your chairs securely, you may need to stick with a traditional high chair, removing the tray so that your child can eat at the table with you. On the other hand, once you find out which booster high chair works well with your chairs, you should ensure that your child will fit safely in it. Most booster seats have weight minimums and maximums that you are advised to pay attention to.
The wide variety of booster seats on the market should enable you to find one that excites your child. You can focus on choosing your toddler's favorite color, or even buy one with a design that is popular among kids, such as an animal or cartoon character. Of course, if your child is not particularly picky about color, consider purchasing a booster high chair that matches the décor in your dining room.
Some booster high chairs have extra features that are convenient, appealing to both children and their parents. For example, some have cup holders so that your toddler can keep drinks nearby during mealtime. You can also typically find a booster high chair with a removable tray, allowing you to use the seat without a table in front of it when necessary. This feature also allows you to place the chair on the floor so that your child can still use it to eat when you do not have access to chairs that will accommodate the booster seat.
Doctor with a baby