How Do I Choose the Best Bespoke Cards?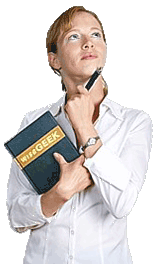 When trying to find the best bespoke cards, it's helpful to examine the type of card needed. Custom bespoke cards range from basic stationary and invitations to business cards and even playing cards, and each can be designed in many ways. If you are limited by a budget, that will determine the range of your design options. Keep in mind that it usually pays to shop around, because finding the most appropriate bespoke cards for your given need might take some research.
Begin by looking at your purpose for needing bespoke cards. This will probably include considering who your audience is, which means who will be receiving the cards. If you're sending out cards for a bachelor party, for example, those will likely be much different than cards sent out for a wedding. Business cards will have a different shape and design altogether, and how you have them printed will depend on whether you're seeking new clients or just giving out contact information.
The design of bespoke stationary or generic cards for holidays will depend on how universal you want your stationary to be. Ask yourself if you're trying to find bespoke cards for every occasion, or for just a limited purpose. If you want cards for every occasion, keep in mind that you can always add information, but you can't subtract it, so the more simple your cards, the better. This rule also applies to any artwork you want included on the card. Unique cards are usually appreciated by their recipients, but if you're buying a large quantity for many occasions, consider if these cards have a broad enough tone.
If you're seeking custom playing cards, decide upon the size of numbers, letters, and the suit on the face of each card. Don't forget to get large print if you need it. Card stock quality can also be important for serious players, and this holds true for how glossary you want your playing cards.
No matter what type of bespoke cards you're planning to buy, the more customized, the more expensive. Artisan cards with ribbons and handmade paper will cost much more than do-it-yourself cards you can print yourself. Buying color bespoke cards or having them made with a die cut will likewise cost more than black and white cards with a standard trim size.
Sometimes it's helpful to begin by shopping around your most expensive ideas first, then gradually scaling back to options that work within your budget. Ask your bespoke card dealer about discounts for buying in bulk. If your paper stock is important, you might need to visit a store in person to make sure the paper quality meets your expectations. Depending on your needs, you might arrange to have samples sent to you through the mail.


Woman holding a book