How Do I Choose the Best Beginner's Saxophone?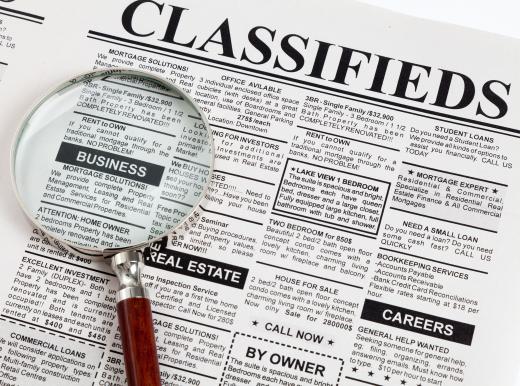 Choosing the best beginner's saxophone essentially involves a balance between the cost and the quality of the saxophone. Cheaper saxophones sometimes lack the quality in craftsmanship that a good-sounding horn requires, and a more expensive saxophone can mean a hefty financial hit if the beginning saxophonist decides to drop the hobby. Important points to evaluate when picking a saxophone are the cost of the instrument versus the quality of the instrument and the general behavior of the person receiving the beginner's saxophone.
Shopping around for a deal can mean big savings on instruments. Comparing prices in music stores in your town and online can help you get an idea of the price ranges for instruments of various quality. Pick the price that you want to pay for a beginner's saxophone, and find the best deal for your budget. You can also buy a used saxophone.
Opting for a used beginner's saxophone can sometimes help you get a higher quality saxophone at a bargain. When buying a used saxophone, the best way to ensure that it is in good working order is to buy from a musical instrument repair shop. If you are buying a beginner's saxophone from a friend or a classified ad, you must take careful steps to ensure that the saxophone works well. If you can, take the instrument to a saxophone repair specialist to verify that your potential saxophone does not have a hidden need for major repairs.
Basing your decision on the nature of the person who is receiving the saxophone can also help you choose the best beginner's saxophone for him. If the saxophone is for a child who has a tendency to break or lose things, opting for the cheaper option may be better until you know you can trust him. A cheaper saxophone may also be a good idea if the beginning saxophonist is not fully committed to learning to play the saxophone.
Part of choosing the right beginner's saxophone is getting the right kind of saxophone. Sometimes, this is dictated by the needs of a musical group, but it can also depend on the size of the person playing it. The smaller types of saxophones are often better suited for children first learning to play the saxophone. Most saxophonists play more than one type of saxophone, so a student saxophonist can move up to the bigger sizes when he grows into them and becomes proficient with his instrument.


By: Feng Yu

Good deals on used items may be listed in the local classifieds.

By: Daniele Pietrobelli

Beginner's saxophones may be purchased at a music shop.