How Do I Choose the Best Basin Stand?
If you have a basin in your bathroom, odds are you have or need a stand to support it. Before selecting the best basin stand for your sink, you may want to consider the material from which it is made, such as wood, metal or plastic. Another consideration is size, because you need to make sure it will fit comfortably in your bathroom. In addition, extra features such as storage space and mirrors should be considered if you want to get the most out of this item. In general, you should ensure that your new basin stand not only looks appealing in your bathroom but also is a practical piece of furniture.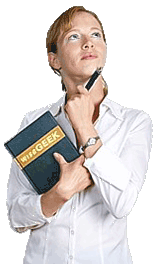 One of the most common materials for basin stands is wood, which often provides a traditional look. If you decide on this material, the next step is to consider the type of wood, keeping the available varieties and colors in mind. For example, oak tends to be light in color, while cherry wood is dark with a hint of red. You also may decide you prefer a metal basin stand, which can provide a more modern look. Stone and glass are some other possibilities when it comes to basin stands and, though such materials tend to be expensive, they are often known for looking attractive in the typical bathroom.
Before you buy a new stand, you should make sure it will fit in your bathroom without crowding the area. It is advised that you measure both the width and length of the space available, and then take into consideration the height. Think about the height at which most people will feel comfortable washing their hands, because you will need to place the sink at that level. If children will be using the sink often, you might want to place it low enough for them to comfortably reach, yet not so low that adults will have to bend down to wash their hands.
Though the main point of a basin stand is to hold the sink, this does not mean that you cannot get some other uses out of it. For example, some stands come with storage space below the sink area, allowing you to store cleaning products and toilet paper. Some larger stands have doors for the storage area, while others just have a shelf, allowing you also to use the space for decorations. Some stands come with a mirror, so you may want to focus on this type of basin stand if you do not yet have a mirror for your bathroom. A two-in-one purchase might allow you to save money.