How do I Choose the Best Bar Sink Faucets?
When you are choosing bar sink faucets, you may first want to think about the material used in the sink construction so you can find a faucet that will match or complement it. You might also want to ponder the depth of the sink to determine how tall the faucet should be. Consider the overall decor of your bar room as well, as this can help determine the appropriate style of faucet. Another consideration is who is going to do the work; if this is a job you plan to do yourself, you may best choose a faucet that will be easy to install. Once you have all that figured out, it will be easier to choose one that fits into your budget.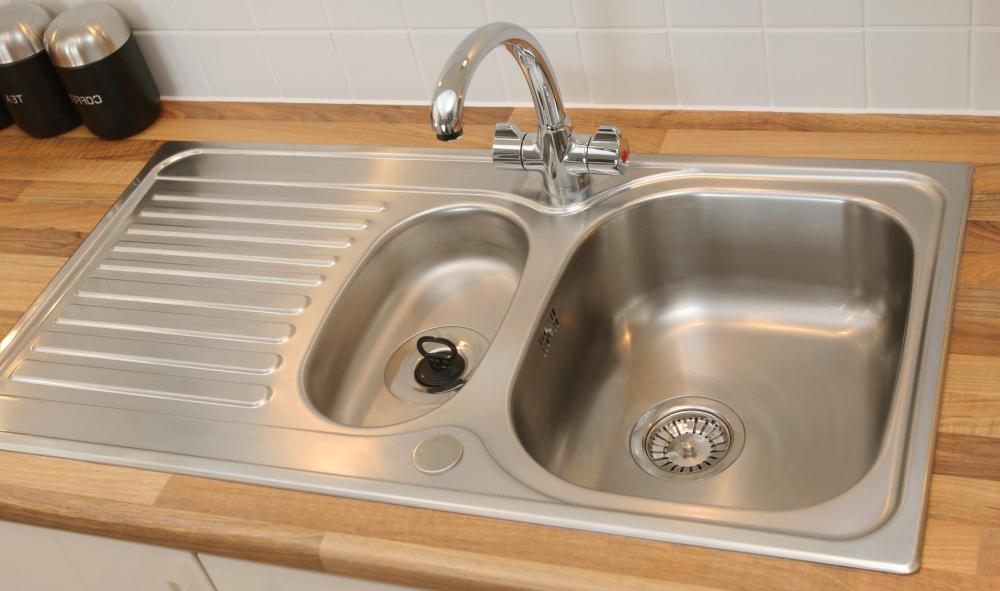 Oftentimes, bar sinks are made of copper, stainless steel, or brass. You may want to choose a faucet made from that same material, as the metals may clash otherwise. You might need to check with a number of retailers in order to find the style you want in the material you need. If the sink is made of porcelain or glass, however, this may not be possible. In this instance, try to find faucets that complement not only this fixture, but also any surrounding counter tops as well. You might also want to consider ones that have a combination of materials such as iron, brass, nickel, or stainless steel.
The depth of the sink may be a critical factor to consider as well. Try to decide whether or not tall vessels may be placed under the bar sink faucets after they are installed. If this is the case, you may want to choose a faucet that does not extend too far down into the sink area.
To help you while you're out shopping, take a picture of the room where your bar sink faucets might be located. This can help you decide whether or not the ones you are considering may look good in this area. Think about the furniture and accessories you have placed there as well.
Also, make sure to ask a retail associate what steps are needed to install certain models of bar sink faucets. That way you can know whether or not you may need to hire a professional plumber in order to do this. If you have decided to undertake this job yourself, choose one that is not too difficult based upon your own skill level and experience.
It generally is best to determine how much you might be able to spend on bar sink faucets before going shopping. Ask a salesperson to show you those that are within this range. Try to choose the ones that are the best quality for the budget you have allotted.
By: Bill Wilson

An undermount bar sink may be featured with a wet bar.

By: Joe Gough

Bar sinks are often made of stainless steel, so a person may want to choose a faucet made from that same material.