How do I Choose the Best Automated Answering Service?
An automated answering service is the first impression your business makes when you are unable to answer a call. To make the first impression the best one, choose the best automated answering service available. Evaluate the ability of the service to forward calls to different phone numbers, route callers to the appropriate voice mail and if messages are processed according to the business's needs.
The two primary types of automated answering services include telephone company options or a machine that connects to the office phone. Typically, a service provided by a telephone company requires a monthly service fee. When a machine that connects to the office phone is purchased, the equipment is paid for with no additional ongoing fees. Which one is the best automated answering service may depend on how much money is budgeted for the service.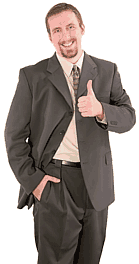 A third type of automated answering service also exists, which is a live, virtual answering service. Rather than simply allowing callers to leave a message on a machine or voice mail, a 24-hour answering service allows callers to speak to a live person. The person can assist the caller, take a message or forward the caller to a predetermined number provided to them, such as a cell phone.
Even if the business owner chooses a machine or voice mail service over a live answering service, the transfer options the service offers should be considered. For example, some voice mail services allow the user to transfer calls to another phone number after the phone rings a certain number of times. This means that if a caller dials the business number and it rings three times without being answered, it automatically rings on a cell phone. If the call goes unanswered, then the caller is sent to the voice mail of the business number to leave a message.
Another characteristic of the best automated answering service is one that processes messages in an accessible manner. For example, an answering machine may or may not allow users to retrieve messages remotely. A voice mail service typically allows one to retrieve messages from the phone or remotely. If selecting a live answering service, find out how the answering service handles message notifications, which may have to be retrieved by phone or may be emailed directly to the user.
When considering automated answering services, make a list of the pros and cons of each option. Compare the characteristics and start narrowing down the choices until only one is left on the list. This should be the one that fits all the business's needs, which is the best automated answering service for your business.
AS FEATURED ON:
AS FEATURED ON:






Businessman giving a thumbs-up