How do I Choose the Best Acne Cleanser?
Many people have to deal with acne at some point in their lives and it is never a positive experience. Having acne can wreak havoc on your self-esteem, making you feel self-conscious and unhappy. To choose the best acne cleanser, you need to find one that is right for your particular skin type. Everyone's skin is different, so not every cleanser will work on every face. Some people have dry skin, some have oily skin, and some have combination skin.
There are so many different kinds of products available today that it may take some trial and error to choose the best acne cleanser for you. What you really want is a cleanser that will stop the pimples from appearing in the first place and get rid of the ones you already have. What works best all depends on the individual. You can consult a dermatologist or just try the products until you find one that works for you.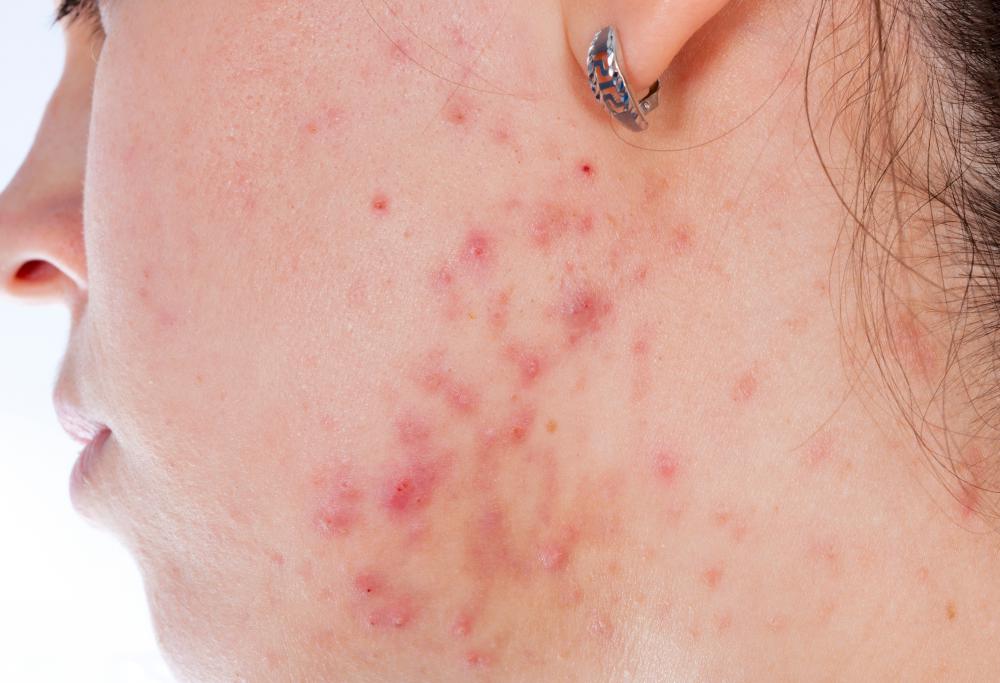 Salicylic acid is something anyone with oily skin will want to look for when you choose the best acne cleanser. Look for a product with at least 2% of this ingredient. Salicylic acid is a wonderful exfoliator and less harsh on your skin than benzoyl peroxide. You also want to look for a cleanser that does not contain much oil. A product with too much oil will clog pores, leading to even more pimples.
If you have sensitive skin, you will want to keep in mind that many acne treatment products can be very harsh. Your dermatologist may suggest using a gentle non-soap cleanser to thoroughly cleanse your skin, but not irritate it. This type of product is used in most dermatologists' offices as part of their program for treating acne.
While looking to choose the best acne cleanser is certainly important, you still need to moisturize your skin. You should use a noncomedogenic moisturizer with a high SPF to block out harmful UV rays. Many skin care lines have complementary moisturizers and cleansers, so choosing a moisturizer should be a fairly easy process once you've found the right cleanser.
If nonprescription products aren't helping to clear up your acne after two or three months of regular use, your dermatologist will have other recommendations to try. One treatment that is used by many dermatologists is the TCA (trichloroacetic acid) peel. This is a peel that removes the top two or three layers of skin. This process gets rid of the dead skin and unclogs the pores.
A close up of acne.

Salicylic acid cleansers are often effective for people with acne or oily skin.

A person suffering from acne may be concerned about their appearance.