How do I Choose the Best 5K Training Schedule?
The first step in choosing the best 5k training schedule is to determine your current fitness level. Beginner runners will need to build up to this distance over a period of time, while more experienced runners will probably focus on performance and speed during training. A good training schedule should include rest and cross training days, and reflect the goal of the runner, whether it is speed or just to finish the race. The best schedule will also partly be decided by how much time you have between the start of the schedule and the race itself.
If this if your first 5k run, it's important to increase your mileage gradually. Beginners should start with a distance of several kilometers and gradually progress to 5k. If you already run, start with a distance you feel comfortable with. An increase of about a half a kilometer each week is typically a good target. Slowly increasing distance will allow you to build up fitness gradually and can also minimize the chance of an injury from overuse.
A problem with running, especially during intensive training, is that it can be hard on the joints. For this reason, a 5k training schedule should also include rest and cross training days to help increase your fitness while allowing your body time to recover. Good cross training exercises include cycling, swimming, and working out with an elliptical cross trainer.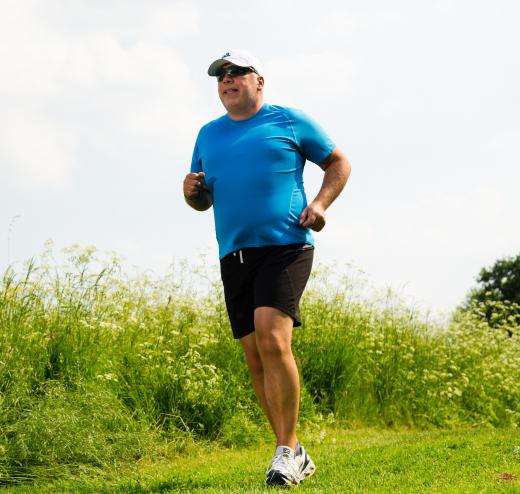 Your 5k training schedule will also depend on your ultimate goal. If you just want to run the race without worrying about your final time, your training schedule should reflect this. If you want to run a personal best, or want to compete to win a race, then the training will need to be more intensive and include practice races.
Intermediate runners should choose a 5k training schedule that includes a lot of speed training. The schedule should consist of long runs, interval and cross training, and speed drills. These drills usually involve running at close to race pace for an extended period of time.
Choosing the best 5k training schedule also depends on how much time you have available before the race. Beginner runners will need at least eight weeks to train for a 5k, although intermediate and experienced runners may require less than this. The earlier you start, the more gradual the training schedule can be, which will ultimately benefit your performance and health.
AS FEATURED ON:
AS FEATURED ON:






Indoor treadmills can be used to train when someone is not able to run outdoors.

By: Picture-Factory

Before training for a 5k, a runner must first assess their current physical state.

By: Maridav

Running increases a person's heart rate and burns calories.