How do I Choose an Online Mortgage Broker?
Choosing the right online mortgage broker may boost your chances of securing the loan you need at an attractive rate. You may start searching for an online mortgage broker by asking friends, relatives, and business associates for recommendations that may help you make your choice. You may also search for online reviews and use listings provided by mortgage broker associations to conduct your search. Additionally, you may rely on information from consumer-reporting agencies to help you choose the best online mortgage broker.
One of the best ways to begin your attempt to choose the best mortgage broker involves contacting friends, family members, and business associates who have used one. These people may give you recommendations you can use to start your search. In most cases, however, you won't want to make your choice based on these recommendations alone. Instead, you may do well to start out with these recommended brokers and then take your own steps to compare them.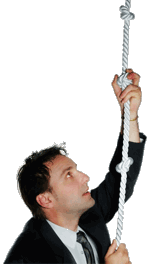 Since an online mortgage broker maintains an Internet presence, you might want to look for online reviews that may prove helpful as you try to make your decision. Online reviews may give you insight into the mortgage brokers borrowers have found helpful in the past as well as those they would not recommend. It is important to note, however, that the best reviews may not be those that simply call an online mortgage broker good or bad. Instead, a good review will give details about the pros and cons of using a particular online broker.
You may also use a mortgage broker association to help in narrowing your search for the best online mortgage broker. Some of these associations may have strict policies that require members to adhere to their strict codes of ethics. Others may not require this from all members but instead give a seal of approval to all those who have agreed to adhere to their codes of ethics. Choosing one of these online mortgage brokers may be safer than dealing with a broker who has not agreed to them.
It may also prove helpful to check with consumer-reporting agencies before you decide to patronize an online mortgage broker. Often, these organizations list complaints they have received from consumers who have worked with mortgage brokers. Sometimes these organizations also provide their own seals of approval to mortgage businesses that have shown evidence of being upstanding or have completed certain verification procedures.
AS FEATURED ON:
AS FEATURED ON:






Man climbing a rope