How do I Care for Leather Upholstery?
If you want to properly care for your leather upholstery, whether it is car upholstery or furniture upholstery, regular maintenance may be the key. It is probably a good idea to wipe down your leather at least once a month with a slightly damp rag, whether it appears to need it or not. You might want to take care of any spills as soon as they happen, because the longer they are allowed to sit on your leather upholstery, the more likely they are to cause permanent damage. Additionally, you should use a leather conditioner on your upholstery on a regular basis and try to limit the amount of sunlight exposure your leather receives.
Wiping down your leather upholstery with a damp rag once per month or more often will help to keep dust and other spots you might not be aware of cleaned off. When you do notice a spill or stain and wipe it up immediately, it is likely to be much easier to come off. Even if a spill occurs that you are not aware of until after the fact, it could still be possible to remove it. Rubbing alcohol is typically very useful for cleaning off spots on leather upholstery. Hairspray tends to be very effective for getting rid of ink stains, but it is important to use a leather conditioner right after you apply it so that it doesn't dry out your leather.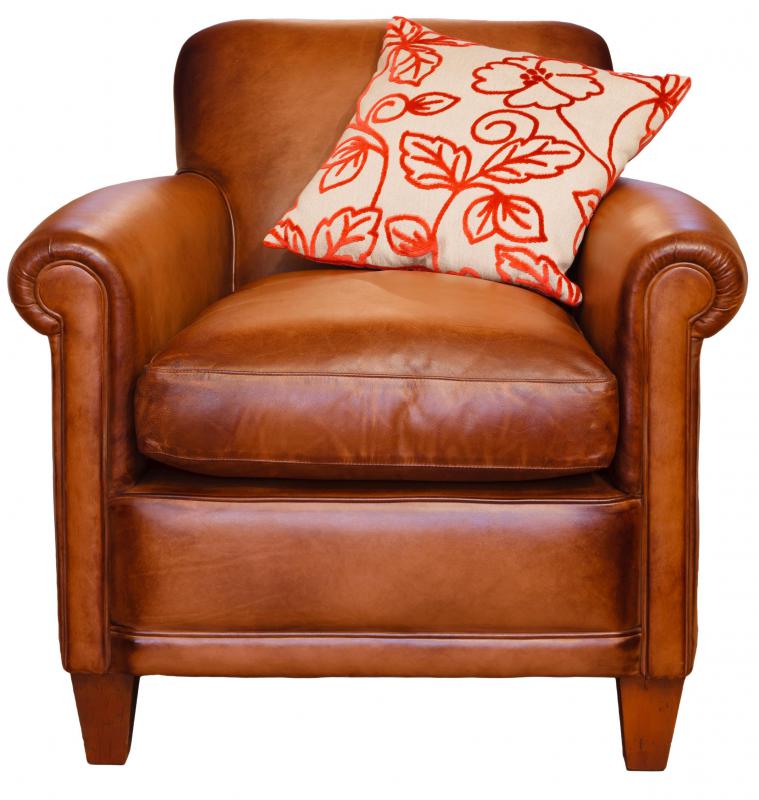 Regular conditioning of your leather upholstery should keep it feeling soft and looking like new. Leather conditioning products can typically be found at most retail stores that sell furniture or car cleaning supplies. To apply it, you normally buff it on with a dry, soft cloth in a circular motion. After rubbing it, wipe it off completely with another rag until the surface of the leather no longer feels oily. You should probably do this at least once every three to six months.
Sunlight can be incredibly damaging to most types of leather upholstery. Excessive sunlight exposure can cause your upholstery to form cracks and even split open. If you have a car with leather upholstery, you should try to park it out of the sun as often as possible. In the event that you cannot avoid sunlight, consider using a tarp to cover your car with or invest in a visor that stretches across your windshield to block out the sun's rays. If you have leather furniture sitting directly in front of a window that gets lots of light, consider either moving it to another location or using heavy drapes to keep the sunlight away from it on very sunny days.
By: Kurhan

Regular maintenance is central to caring for leather upholstery.

By: Tatty

Leather furniture should be regularly conditioned with specialized products.

By: Paul Maguire

Direct sunlight can be damaging to leather products.