How do I Become an Uncontested Divorce Lawyer?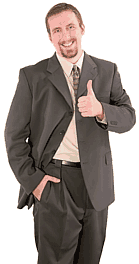 If you want to become an uncontested divorce lawyer, you must first graduate from an approved law school. The requirements for attending law school vary from one country to the next, but generally involve obtaining a bachelor's degree and passing an entrance exam. Take as many classes as possible related to family or domestic law. After graduation, you may need to pass a licensing exam before practicing. Once you have a license to practice law, look for a position at a law firm that handles uncontested divorce.
The first thing you must do to become an uncontested divorce lawyer is to obtain a bachelor's degree. If you are interested in handling uncontested divorce cases, you may want to study domestic relations. Once you have graduated from a four-year program, you must typically take an entrance exam in order to be admitted to law school. The amount of time required to graduate from law school varies from one region to another, but is usually around three years.
While you are attending law school, try to take as many courses as you can dealing with family law. That way you can be sure you are up to date with changes in the law that might affect people getting a divorce. You can also learn more about how to conduct business when you become an uncontested divorce lawyer.
Find out if your jurisdiction requires you to pass a licensing exam before you can become an uncontested divorce lawyer. If so, find out when the test is given, and ask for some sample materials. Ask whether you can take the test again if you are unsuccessful the first time.
After becoming licensed, you will be ready to work as an uncontested divorce lawyer. You might want to seek a position with an established law firm that handles marital dissolutions. The licensing agency in your area can be a good source of information concerning openings for these positions. Law professors and fellow graduates might also be able to tell you of vacancies you are qualified for.
You could also elect to open your own practice. If this is the case, you may want place advertisements in a local telephone directory, trade publication, on the radio, or the Internet. Let people know you are an attorney who specializes in uncontested divorce so you can attract clients who need this service. Once you start to attract people to your firm, you can ask them to give word-of-mouth referrals to other people they might know who are considering a divorce.


Businessman giving a thumbs-up