How Do I Become an Inpatient Psychologist?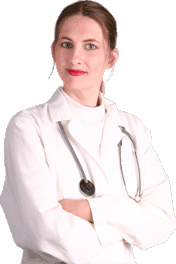 If you would like to become a inpatient psychologist, you will have to complete many years of formal education. You will also be required to complete a number of clinical hours to prepare you for a doctoral program and licensing. After completing the educational and licensing requirements, you will be ready to apply for jobs at institutions and facilities that staff inpatient psychologists.
The steps to become an inpatient psychologist can be quite lengthy but often result in a rewarding career. Working in an inpatient setting requires a great deal of clinical experience. Inpatient psychologists work in inpatient hospital facilities and other institutions where individuals with mental health issues are housed. The career calls for work to be conducted primarily inside the facility where the patient can be observed as well as counseled. You'll need to be prepared for dealing with patients in such a setting, as well as the types of conditions that are more likely to lead to someone being admitted for inpatient care.
In order to become an inpatient psychologist, you must first complete studies at a four-year university. Although it is not required to obtain an undergraduate degree in psychology specifically, taking courses in the subject can be valuable when it's time to complete your graduate studies. While completing your undergraduate education, reach out to psychology professors and let them know of your plans to pursue a career in inpatient psychology. Having a rapport with your professors may be helpful if you need letters of recommendation to be completed in support of your graduate school admission.
While you are working toward your undergraduate degree, you should also speak with your academic adviser about graduate school programs in psychology. Your advisor will be able to give you recommendations and can help you stay on track to meet the admission requirements for the program you would like to apply to. Attending graduate school is typically mandatory to become an inpatient psychologist. It may also be a huge financial undertaking, so having an idea of the graduate program you like to attend and knowing the costs will help you make the necessary financial preparations.
Depending on the graduate school you select to prepare you to become an inpatient psychologist, you may be required to take the Graduate Record Exam (GRE) or another similar test. The GRE is an assessment test that will measure your aptitude in the English comprehension and quantitative reasoning. There is a fee for the examination, but fee waivers are often available for those who do not have the ability to pay. There are also a variety of study aids that can be used to prepare for the exam.
Once you have been accepted to graduate school, you will have to complete the specific requirements of that program. In most cases, a doctoral degree is required to become an inpatient psychologist. After completing a psychology program, a minimum one-year internship is usually required. Depending on the requirements in your area, you may also have to take an exam to be recognized as an inpatient psychologist.


Nurse