How Do I Become an Application Developer?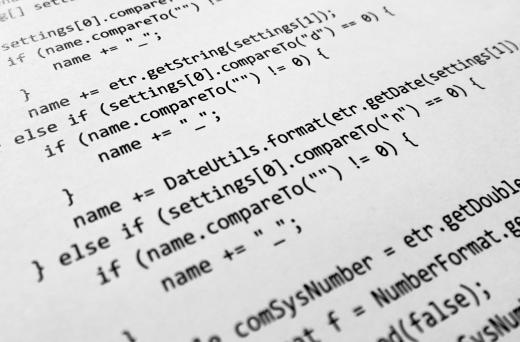 If you want to become an application developer, you will need to choose from one of two basic career paths. The first, and more common, path to a career in application development is to gain the education needed to get an entry-level position in this field. Another option is to find a way to demonstrate your knowledge of programming, usually through a combination of experience and portfolio presentation.
People who want to become an application developer should begin by deciding whether they want to go to college. If you choose the college route, expect to study computer science or software engineering. Students in some other fields, such as technical communications, also take courses in programming, but the course requirements are not as heavy as for computer science or software engineering majors. Another option students have is to major in mathematics and concentrate in programming courses because software programming requires advanced mathematical reasoning skills.
Should you choose to use experience and a portfolio to become an application developer, the first step will be to decide what language you wish to learn. Choosing a language means understanding the business purposes for each variety of languages. Some languages are more suitable to web-based applications, while game designers favor languages with specific requirements. Zeroing in on the industry in which you would like to work will help you to select a language to learn.
You can begin the learning process by taking a single course, buying books or using online tutorials. Finding someone who already works as an applications developer also may help you with learning more difficult skills. The best way to become an application developer without a college degree is to write a program that you can show to prospective employers. The concept of the program does not need to be complex, but the code should work properly. When you interview, be sure you can access the program, if needed, to show your work.
Aspiring application developers who opt for either way into this lucrative career should consider professional certifications. These certifications typically involve taking a detailed examination to demonstrate in-depth knowledge of the subject area. These certifications offer concrete proof that new developers, whether college-educated or self-taught, know enough about a specific language, development platform or application-related topic to perform in the workplace. For people without degrees or professional experience, these certifications may be the key to entry into the field.


By: il-fede

A great deal of work done by software application developers involves creating computer code.