How Do I Become an Appliance Repairer?
If you decide to become an appliance repairer, it will be beneficial to complete an industry-related vocational program. You will need many skills to become this type of repairer, which include being self-motivated, tech savvy, and an ability to provide superb customer service. Many times, when seeking job positions as an appliance repairer, you will discover that potential employers will want for you to be certified in the field. In the United States, there are two types of certifications that you can obtain. In order to become an appliance repairer, it is also helpful to take part in the Professional Service Association.
Due to the increased competition in the industry, in order to become an appliance repairer, it is important to finish a vocational program related to this field. There are both full-time and part-time vocational programs of which you can take advantage and both types are found on an international basis. Many of the courses that you finish in an appliance repairer curriculum will include hands-on work, which allows you to gain a lot of experience before you graduate. If you are currently employed, ask your employer if it offers any type of tuition reimbursement for any appliance repairman schooling that you complete.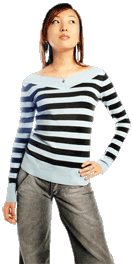 Your customer service skills should be top-notch if you want to become an appliance repairer. Most likely, your clients will set up appointments with you, but there may be times when you have to respond to emergency calls. This job role is physically demanding at times because you will be required to replace appliance parts that are in hard to reach places. Your ability to follow safety guidelines must be first-rate so that injuries can be avoided, or at the worse, kept to a minimum.
Certification to become an appliance repairer is offered on two levels in the United States. You can complete the National Appliance Service Technician Certification program, which requires you to pass an exam, but, if you want to step up your certification level, you can pay dues and join the Professional Service Association (PSA). As a part of this association, you will take an exam to become certified, and also have the opportunity to obtain designation as a Master Certified Appliance Professional (MCAP). If you become a MCAP, your certification has to be renewed on an annual basis, but employers hold people with this certification in high regards. As part of the PSA, you will also receive continuous updates on industry-related news.
AS FEATURED ON:
AS FEATURED ON:






Woman with hand on her hip