How do I Become an Advertising Broker?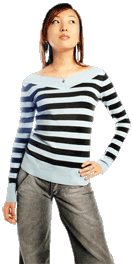 An advertising broker matches businesses that want to advertise with advertising publishers. Since you will be your own boss as an advertising broker, you won't usually need formal education to get started. You may benefit, however, from preparation, such as taking advertising courses or working for a company that sells advertising. Once you are ready to get started, you may then work to develop contacts with various advertising sources, secure business licensing, and purchase bulk ad space from several sources.
You don't necessarily have to go to college, gain formal training, or work for an advertising company to become an advertising broker. Doing so may, however, help you prepare for operating this type of business. For example, you may need to know the best advertising mediums for the industries to which you will cater as well as the factors that influence advertising success. Likewise, you may need to know how to measure the success of a particular advertising campaign once you become an advertising broker. Additionally, business courses may prove helpful as you plan and run this business.
To become an advertising broker, you will typically need business licensing, though licensing requirements vary by jurisdiction. Many jurisdictions, however, require aspiring entrepreneurs to obtain basic business licensing, even if they are running their businesses from home. You'll typically have to complete an application and pay a fee to secure business licensing.
You may choose to run an advertising broker business from home or a commercial space. The main advantage of running this business from home is lower overhead. An office space may prove helpful, however, if you want a designated place in which to meet with potential clients or advertising contacts. If you will operate as a home-based advertising broker, you may choose to meet clients and media contacts at a local coffee house or even rent meeting rooms from time to time.
One of the most important steps you'll need to take to become an advertising broker is developing contacts with media salespeople. These people can inform you of the bulk rates for advertising with their companies. They may also tell you about the types of audiences who view their publications and websites. They may even provide details about the types of advertisers who may benefit the most from their advertising space.
Using the information gained from media salespeople, you may purchase your first bulk advertising spots. You may do well to purchase spots from a variety of sources, including newspapers, radio, and websites. At this point, you can begin reselling the spots to other businesses. To be successful, you will typically need to price them low enough to attract clients but high enough to earn a profit.
Woman with hand on her hip