How Do I Become a Yacht Captain?
The requirements you will have to meet to become a yacht captain will typically depend on where you plan to sail. Each country is likely to have different requirements for aspiring yacht captains, depending on the bodies of water in which they want to sail. You may need the appropriate merchant mariner credential to become a paid yacht captain, which will likely involve proving your identity and citizenship, passing a drug test, and submitting to background checks and fingerprinting. You will also need sailing training and boating experience, which you can typically obtain through a maritime school. If you plan to sail for pleasure or on a commercial fishing boat, however, your jurisdiction may not require you to seek licensing at all.
When you want to become a yacht captain, one of your first steps may be contacting the Coast Guard or a similar marine authority organization in your area. Through such an organization, you can learn the specific requirements you will have to meet to earn the credential required for yacht captains in your area. In some places, for example, this document is referred to as a Merchant Mariner Document. Getting this information before you are ready to pursue becoming a yacht captain allows you to determine any areas in which you may need more preparation.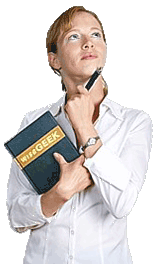 Boating ability and expert level knowledge are both necessary when you want to become a yacht captain. You can usually seek training from a maritime school. Most of these schools offer training and certifications in several marine areas to prepare for this career. For example, depending on the school and program you choose, you might have the opportunity to learn everything from navigation, rules of the water, and meteorology to boating safety, docking, and seamanship.
You will likely need a good deal of experience to become a yacht captain. Some countries and certain bodies of water may translate into a minimum requirement of more than 350 days on the water, and many countries have set requirements for the number of hours you must spend on the water on each of these days. The good news is this experience doesn't always have to come from a leadership position. Just about all time spent on the water counts, as long as you can document it as proof.
In most places, you will also need to submit to a number of tests and demonstrate additional training to become a yacht captain. For example, you will likely have to submit to drug testing, criminal background checks, and fingerprinting. You may also have to submit to a physical exam and show that you have cardiopulmonary resuscitation (CPR) certification. In most cases, you will be required to prove your identity and citizenship status as well, and you may have to provide character references.
AS FEATURED ON:
AS FEATURED ON:






Woman holding a book