How Do I Become a Wellness Coach?
To become a wellness coach, a person needs a blend of training, experience, and certification. Though there is no set educational path required to become a wellness coach, certain training courses or educational backgrounds can assist a person in achieving this career. Some professionals choose to become a wellness coach at a therapeutic center, gym, or health organization, while others prefer to offer their services in a freelance manner.
Training to become a wellness coach can take many forms. Some people come to the discipline from a background of sports medicine, health education, or even therapy and counseling. Many wellness coaches have university degrees in one of these related fields, but a formal education is not always required. Commonly, a person who wants to become a wellness coach will enroll in a training program geared toward creating certified wellness coaches. Training programs may last as little as a week, but many choose to take additional classes to expand their knowledge and skills.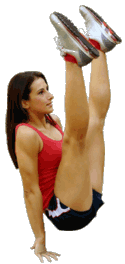 Once training is completed, the next step needed to become a wellness coach is certification. While not all coaching jobs require certification, it can help increase job opportunities in the professional world. Certification is usually established through testing with an accredited institution, often upon the completion of a training course that prepares students for the test. Students may need to pay a fee and present proof of training completion in order to qualify for the test. Some institutions require that coaches undergo periodic re-testing in order to maintain certification.
Practical experience is also critically important to wellness coaching. Since coaches need to be able to develop health and fitness plans for their clients, a good understanding of nutrition, exercise, and general health knowledge is important. Many wellness coaches work as personal fitness trainers, dietitians, exercise instructors, motivational speakers, or health educators in order to gain the necessary experience to become a wellness coach.
To become a wellness coach at a fitness or health facility, a person will need undergo interviews and suitably impress employers. At an interview, a prospective coach might need to show evidence of training and certification, discuss prior jobs that garnered experience, and lay out a plan for how he or she will manage and attract customers. Some employers may want to go through a mock coaching session to test a prospective employee's communication skills, coaching knowledge, and attitude.
Becoming a freelance coach can be a difficult task at first, but does ensure greater career flexibility. Freelance coaches can choose to work with private clients, offer group coaching sessions, or even lead wellness retreats or seminars. Some of the challenges involved with freelance work include getting the word out about the business and creating a strong reputation. Some coaches start by offering free sessions to friends, neighbors, and relatives, in order to increase word of mouth through the community.
AS FEATURED ON:
AS FEATURED ON:






Woman exercising