How Do I Become a Video Producer? (with pictures)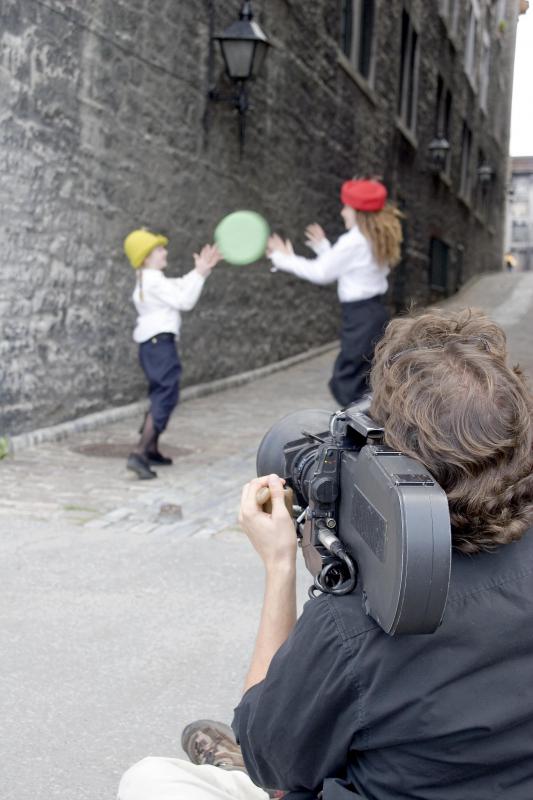 Making the transition from hobbyist videographer or film enthusiast to professional video producer can require years of training, although not necessarily in a formal academic environment. Most video producers start out as freelancers before working their way up to a job at a major film or television studio. Others can earn comfortable livings running their own businesses producing educational and corporate videos, independent films, music videos, or documenting weddings and other events for private clients. The career and income options are nearly unlimited for a video producer who has the drive, talent and creativity to succeed.
To become a video producer, you'll need the ability to look at things through the eyes of an artist and consider them with the mind of a business executive. This job requires you to wear many hats: camera operator, director, editor, producer, accountant, and production coordinator, just to name a few. If you're working for yourself, you may also have to do your own marketing and distribution to promote your work and attract new clients. Video producers are expected to be creative geniuses, but at the same time the primary goal is always satisfying the client. Learning to balance creativity with budgets and client demands are often the two most challenging aspects of this job.
A person who wants to become a video producer would most likely benefit from taking some formal training in video production, camera, special effects and editing techniques. Many university film schools and art institutes offer degrees in film and television. Even if you are not able or willing to pursue a four-year degree, it would be helpful to take some informal video production classes at your community college or vocational institute. Most of these schools can also help you find an internship or even land a paying gig through the college's job placement program.
Another way to break into the business is to work as a volunteer or apprentice under a more experienced video producer. Nearly every independent producer or small film production house needs an extra camera operator on studio or location shoots from time to time. Such fill-in work can help you improve your skills, learn the various aspects of professional video production, and make contacts that could lead to more work down the road. You may also want to check with your local public access TV station and find out how to produce your own TV show. Many a professional started out at cable access television channels on the journey to become a video producer.
Finding recognition in this very competitive field is more often a matter of luck and being in the right place at the right time to capture an important event. Imagine you were an amateur videographer who just happened to be strolling through lower Manhattan on the morning of September 11, 2001. You turned on your camera just in time to document the first airplane smashing into the World Trade Center. This important footage would suddenly be very much in demand; you might soon find your phone ringing off the hook with offers from news networks and documentary filmmakers. Just a few seconds of film preserving a historical event can establish your career and bring in royalty payments for decades to come, perhaps even providing a steady stream of income for your descendants as well.
Most video producers begin as freelancers.

Video producers must be able to evaluate camera operators and any other specialists a production might need.

Video producers can benefit from training in special effects and editing techniques.

Video producers may work on independent films.

Some video producers run their own businesses producing educational and corporate videos.