How Do I Become a Wedding Videographer?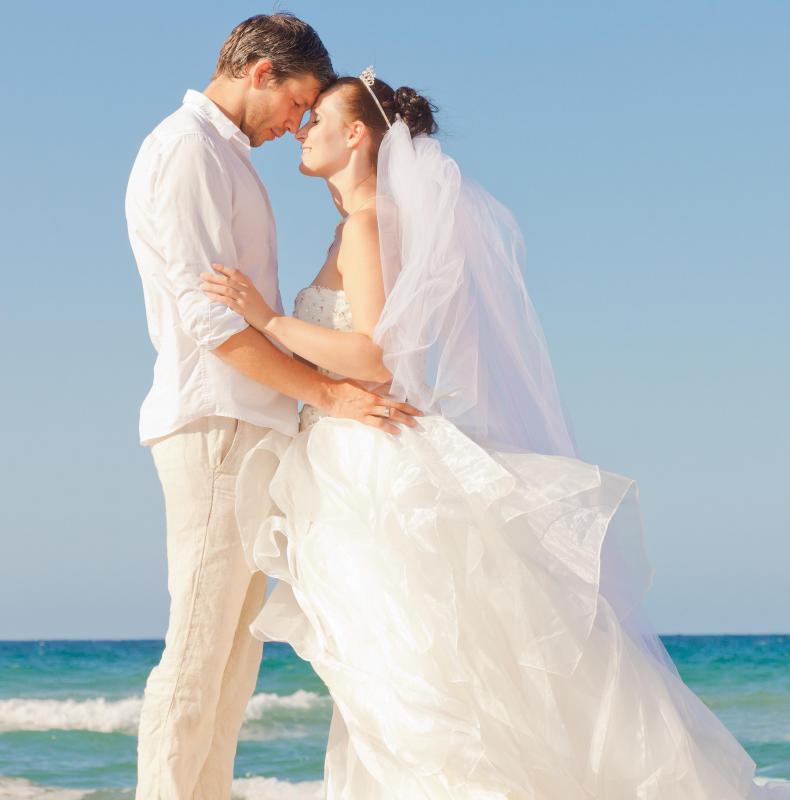 The wedding industry has grown substantially over the years, and anyone with a bit of savvy and some skill can take advantage of the opportunities within the industry by catering to the needs of the bride and groom. One way to do this is to become a wedding videographer; this person is responsible for making a video or other recording of the wedding day; this means recording the event, editing the video, and delivering a finished product to the bride and groom. If you want to become a wedding videographer, the first step is to learn as much as possible about current video technology.
Camera technology and recording capabilities have changed significantly in recent decades, and it will be necessary to learn the most up-to-date techniques as well as the most current technological advances to be competitive in this field. Enroll in classes that will give you the skills and information necessary to become a wedding videographer; such classes will often teach you what equipment is necessary, how to use the equipment, how to edit the videos, and how to deliver the videos to the bride and groom via different types of media. Other classes that will prepare you to become a wedding videographer may focus more on setting up and maintaining a business, as well as interacting effectively with people.
Once you have learned the skills, you will need to acquire the proper equipment. You can do this by purchasing it little by little over time, or by securing a business loan and buying it all at once. Each choice will present you with distinct advantages and disadvantages, so you will need to consider this step very carefully. Once the equipment has been acquired, you will need to build your portfolio to become a wedding videographer; a portfolio is a collection of projects you have done that you can show to potential customers. The customers will often decide whether or not to hire you based on your portfolio. Don't be afraid to do a few free bookings to build your portfolio if you are new to the industry.
You will need to market yourself exceptionally well if you want to become a videographer in a crowded and competitive field. Go to wedding boutiques, caterers, table and chair rental companies, and so on to build relationships with them and possibly work out a package deal. This will give you exposure to clients who would otherwise not seek you out.
A couple getting married.

A marriage certificate.