How Do I Become a Technology Project Manager?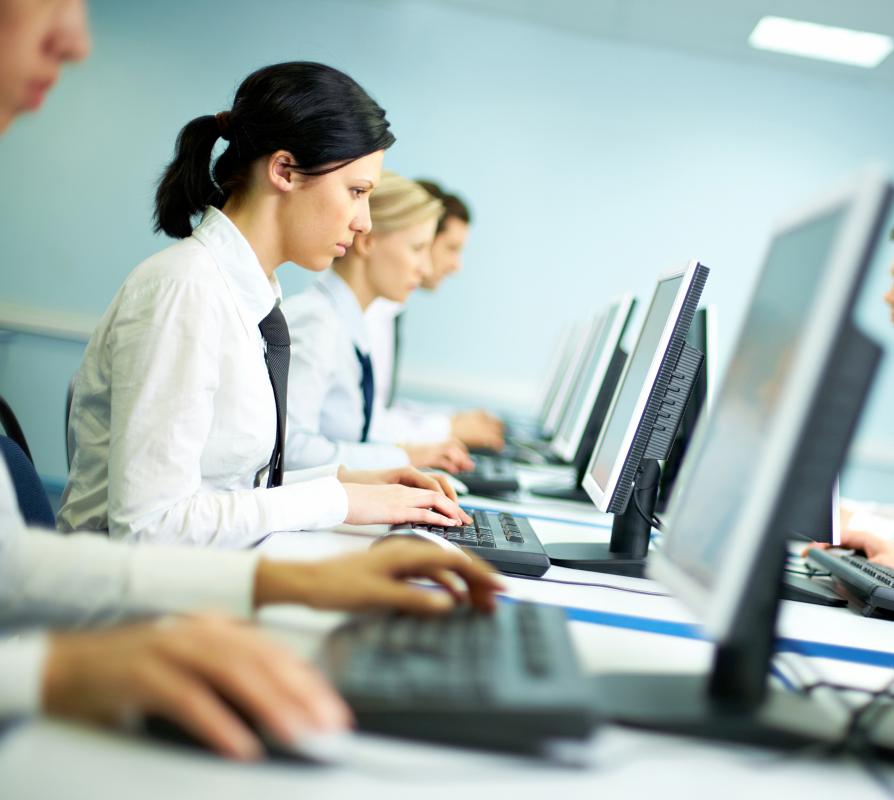 You can become a technology project manager by completing a higher education degree with an emphasis in the technology applications found in the business world. These types of courses will usually prepare you to pass specific certification exams that are part of most technology project manager requirements. Technology project manager careers typically entail coordinating both knowledgeable workers and the appropriate software applications. You will also need solid communication skills and the ability to solve complex problems to become a technology project manager who can deliver consistent results. Practical experience through internships is often considered important for technology project manager careers as well.
Most technology project managers have at least a four-year undergraduate degree in computer technology as it applies to business objectives. You will need a good understanding of subjects such as software architecture, database management, and website technologies. Many of these college degree programs also emphasize management skills in organizing, leading, and motivating teams of other people. The ability to understand and apply principles of statistics is another skill set you will need to become a technology project manager. Calculating the risks and possible rewards of certain decisions can have a significant impact on the success of projects.
Once you complete your undergraduate degree in this field, earning certifications is the next logical step for you to become a technology project manager. The first certification that many aspiring managers complete is called Information Technology (IT) Project+, which emphasizes how to use software applications for specific steps of various projects. Steps and objectives covered in the IT Project+ certification exam include planning, organization, delegation, and progress tracking. The overall goal of using the IT Project+ approach is to use technology for each of these steps as efficiently as possible.
A bachelor's degree and IT Project+ credential will give you a good start as a technology project manager. Many employers value on-the-job experience as much as formal education. You may need to spend some time building up this experience on project teams before you are able to become a technology project manager with increased levels of responsibility. Due to the changing nature of technology in general, you will also need to invest in continuing education over the course of your career. A good number of established technology project managers have master's degrees in business information technology along with advanced credentials such as the Project Management Professional (PMP) certification.
A degree in computer technology will give you the necessary foundation for becoming a technology project manager.