How do I Become a Special Event Planner?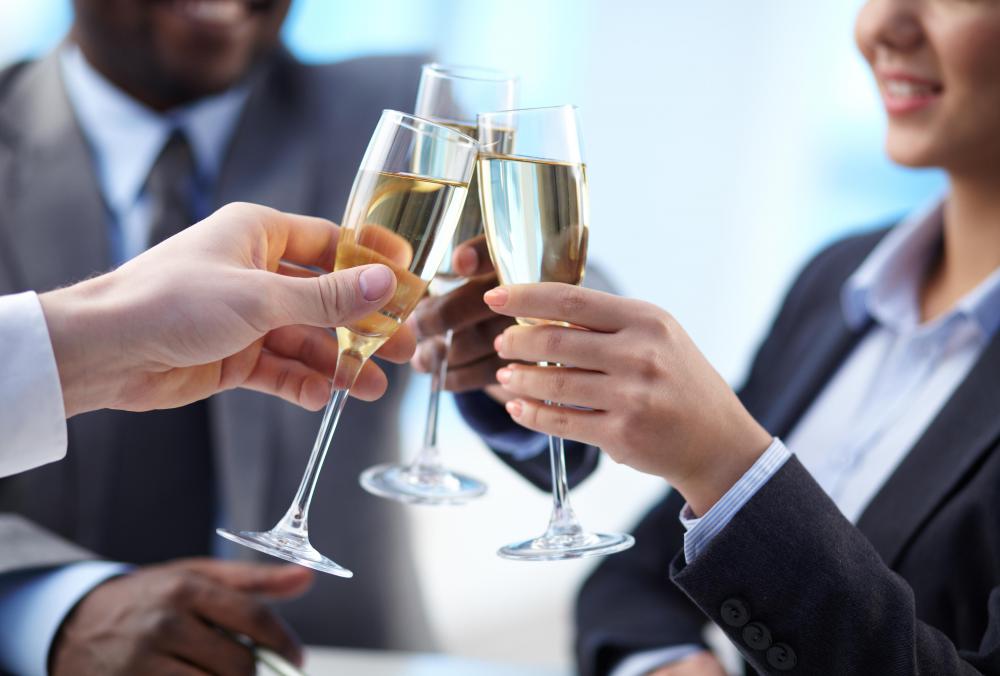 A special events planner helps clients plan beautiful, personal occasions. From weddings to christenings to corporate celebrations, special events planners can be the key to a stress-free event that comes in on or under budget. There are many ways to become a special event planner; while some take specialized training and attend vocational programs, others simply bring their talents and abilities to the table and build a client base of loyal friends. How a person chooses to become a special event planner may largely depend on available time, skills, and resources.
Some states or countries may require proper licensing for a person to become a special event planner. To obtain licensing, a person may have to take a test on legal and permitting requirements, show proof of classes completed, or meet certain criteria. Check with local business authorities about the legal details regarding licensing.
Although special events planning requires style, skills, and customer service ability, it also requires in depth knowledge about local laws, permits, and business practices. It would be a great shame to build a splendid business only to have it shut down for not following legal guidelines. Many events planning courses will cover the basics of the job as a business, but there are also books that detail legal requirements. Before opening the doors to the public, be certain that all practices adhere to local, state, and federal business laws.
Many people choose to take vocational classes in order to become special event planners. Offered by private institutions or community colleges, these classes serve several useful purposes. In addition to allowing a student to hone skills and prepare for life as a businessperson, taking classes can also give students a range of contacts from among their classmates. Having a good list of friendly skilled professionals can be of great benefit when starting out in the event planning world.
In addition to finding helpful friends in the same field, one thing a person will need to become a special event planner is a list of industry conflicts. This can include florists, interior decorators, musicians, caterers, pastry chefs, and event supply stores. Starting good business relationships with people in these industries can benefit the careers of everyone involved; while an event planner will get a reputation for finding great deals, his or her contacts will get more jobs and increased public exposure.
If taking classes to become a special events planner, be certain to inquire as to whether the program will result in certification or a diploma. Having evidence of training and education can go a long way to making clients feels that they are comfortably in the hands of a professional. Although a self-taught event planner may be just as good as a schooled one, some people may be more willing to trust certified planners with important occasions.
Some special event planners have training or work experience in the area they intend to focus on. Planners who specialize in corporate events, for instance, often have worked in the corporate world and have an intimate understanding of the needs and expectations surrounding workplace events. When trying to attract clients from a specific area, be certain to mention any relevant job history. Even a high-school summer job can come in handy while establishing an event planning business, if it is in a relevant field.
Special events often include food and beverage services.

Event planners may work with local restaurants to offer group discounts.

Special event planners need to find the right venue for their client's celebration.

Special event plannners need training or experience in the area they plan to focus on, such as wedding events.