How Do I Become a Sales Associate?
To become a sales associate, you should gain a very high level of knowledge concerning the product line you hope to sell. It is also very critical that you possess the ability to speak comfortably with complete strangers and gain their trust in short order. A neat and professional appearance is key for anyone looking to fulfill this role, which includes proper grooming in the areas of haircut and style as well as neatly-manicured facial hair for men. In order to become a sales associate that is successful, you must be prepared to work long hours as well as weekends and holidays to meet the shopping public on their free time.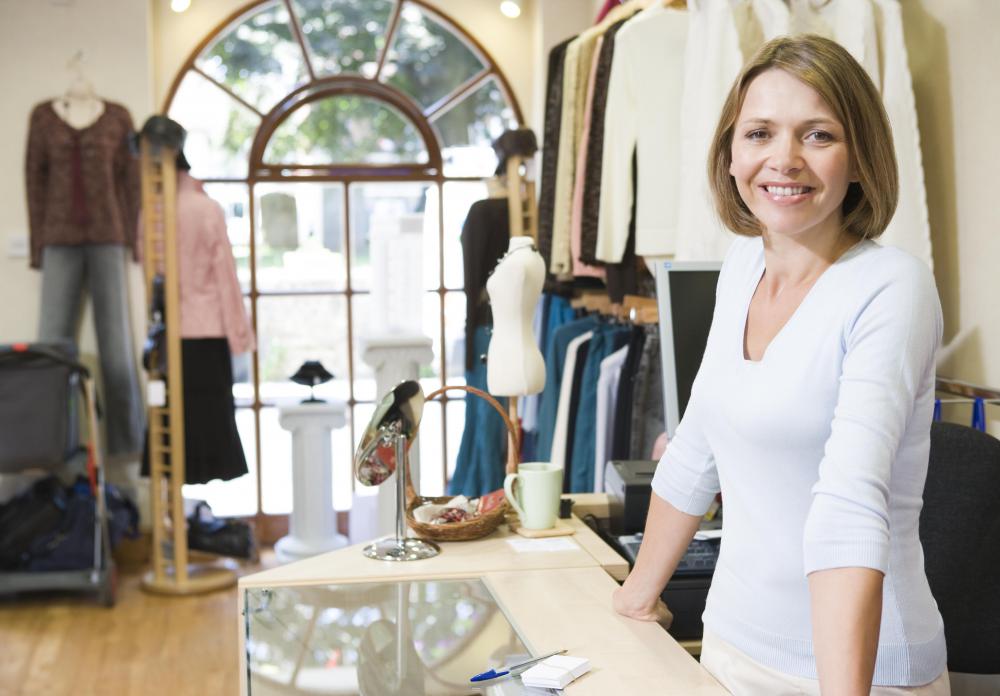 To make sales and appear reputable, it is extremely important for anyone wishing to become a sales associate to have knowledge of the product she is selling. Few things will dissuade a potential buyer from making a purchase as quickly as a sales professional who cannot answer a question about a product or answers a question incorrectly. Shoppers have the ability to research items online and often know as much as or more about the particulars of a product than the sales person selling it. For this reason alone, to become a sales associate means that you must first sell yourself to the customer and then focus on explaining why he or she should buy from you.
One of the most difficult parts of becoming a sales associate for most people is to master "the close." The close is when the sales associate actually gets the customer to commit to the purchase of the product. This may seem like a relatively easy task to achieve, however, the fact is that the task is so difficult that many authors have made a good living off of selling books explaining how to do this one thing. The most effective method, according to many sales professionals, is the ABCs of selling. This stands for Always Be Closing; from the first hello the salesman should begin closing the sale with phrases such as, "Who will you show your new purchase to?"
Once you have mastered the knowledge of the item you wish to sell so that you can answer any questions about it, have assembled a professional wardrobe and have obtained a clean and professional appearance, you can feel confident in approaching a potential employer about become a sales associate. Once hired, maintain a professional demeanor and build good rapport with clients. It is also critical that you follow up with non-buying customers to entice them into making a later purchase with you.