How Do I Become a Sales and Marketing Executive?
No matter your current age, education or experience level, if you hope to become a sales and marketing executive, it's important to get started right away. Many children who started their own lemonade stand or teens who worked in a part-time retail job have grown up to have executive careers in sales and marketing. It's not necessary to begin at such a young age, yet it's often said that people either have the drive to persuade and sell or they don't. Sometimes, those who think they would like to become a sales and marketing executive make the mistake of thinking they just have to be good at communicating and dealing with others to thrive in that career. While these skills are crucial, top sales and marketing jobs are reached by people who can sell products by building profitable relationships with customers rather than simply communicating with them pleasantly.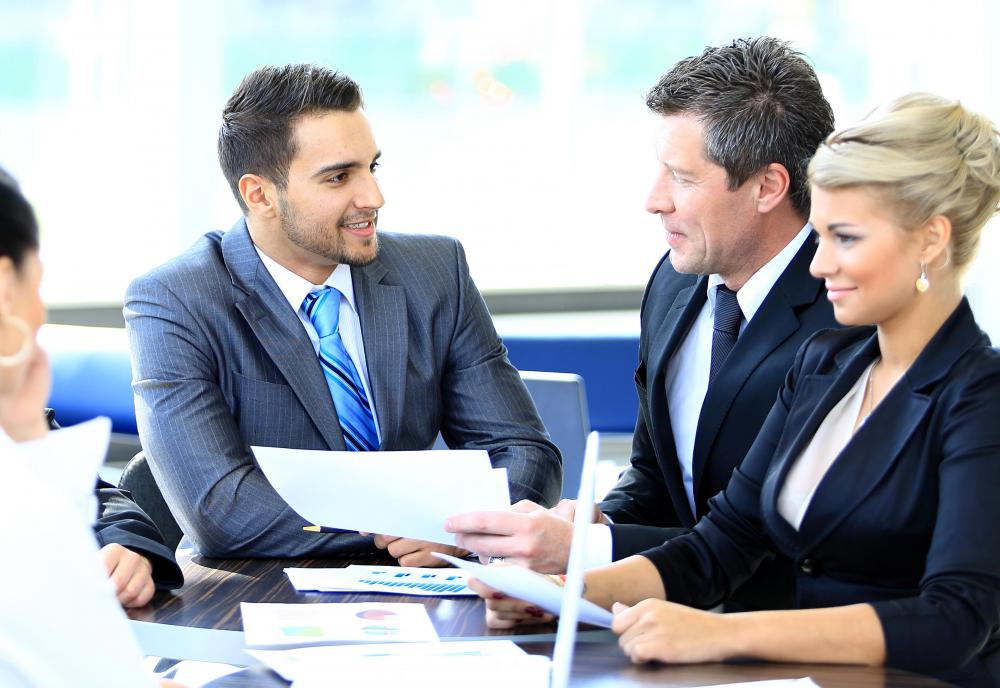 A key concept to learn is the idea of being a salesperson versus having the mindset of an order taker or customer service representative. An order taker or customer service representative often waits for the client to express his or her needs for the company's products or services. Sometimes, the worker will make suggestions to clients about products or services. A true salesperson, on the other hand, typically researches the client's situation to understand his or her needs. These salespeople then convince clients why certain products or services are best for them and provide a persuasive offer complete with prices and quantities.
While different approaches work for different people, those who become a sales and marketing executive usually don't use high-pressure selling techniques, but rather seem naturally likable and persuasive as well as knowledgeable to clients. Although a passion for persuading and selling may come naturally, the research behind understanding client needs as well as product or service details must be learned. If you want to advance in a sales and marketing career, learning about the industry and what your company is selling as well as to whom are crucial objectives.
Getting a background in any type of sales or marketing can help prepare you for an executive career. Participating in sales seminars, educational courses or a degree program shows your interest in the field on your resume and allows you to sell your skills to obtain better jobs. If you keep increasing your skills and capacity for selling, it should be possible to build them to eventually become a sales and marketing executive. While a degree in sales, marketing and business disciplines can help you become a top executive, the ability to get profitable results can't be underestimated.
Most sales and marketing executives are naturally likeable and persuasive.

Successful sales and marketing executives have the ability to sell products by building profitable relationships with customers.